by: Diane Sweeney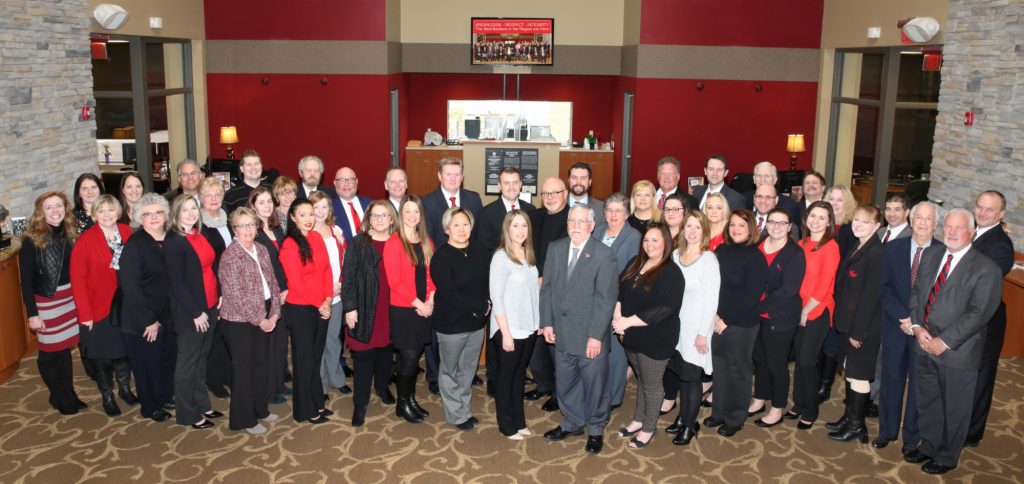 When you tell your customers your bank "exists to help our clients fulfill their visions and dreams" you are making a very big promise.
For the last 11 years, The Victory Bank, headquartered in Limerick, Pennsylvania, has been keeping that promise. The Victory Bank isn't only about lending or opening deposit accounts; their mission is partnering with customers and working together to make a real difference.
The result? They've helped hundreds of entrepreneurs and business owners in southeastern Pennsylvania fulfill their dreams.
Joseph W. Major, Bank Leader, Chairman, and CEO of The Victory Bank and its parent, Victory Bancorp, had a clear vision from the start. "We wanted to create a locally owned and values-based bank committed to conducting business honestly and fairly, always focused on the needs of clients."
The values identified in their Statement of Purpose include extraordinary personal service, respect for all, candor, credibility and integrity, accountability and efficiency.
From the first location in a trailer on a pad site in Limerick to the current headquarters building, which is designed to make their customers feel like they are walking into a luxury hotel, The Victory Bank team of professional, experienced bankers lives by those values every day.
The Victory Bank focuses on small to midsized businesses in Montgomery, Chester, Berks and Philadelphia counties, where the bank custom-underwrites every loan. Since 2008, their relationship managers have personally written over $600 million in loans to local businesses.
Ingrained in the culture of The Victory Bank is a commitment for every member of the staff to go the extra mile — to dig deep into a business owner's situation and find ways to help them achieve what they want. They walk alongside their customers to find the path to get them where they need to go, even if it means directing them to another bank.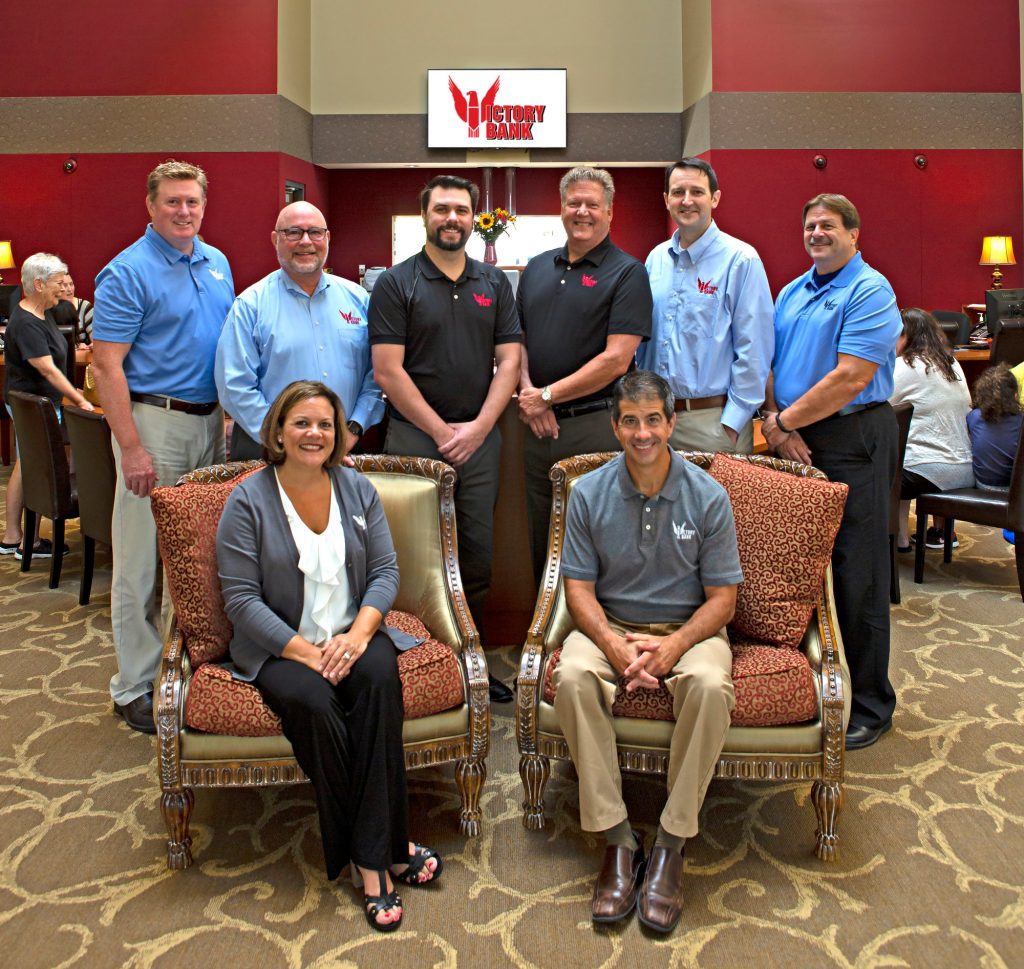 "The Victory Bank is managed by a team of highly experienced bankers seeking to build successful and valuable relationships with our clients," says Major. "Our top priority is to understand and exceed our clients' expectations, providing them with great advice, convenience, and speed of service, while effectively managing credit risk. Our goal is to create a consistently extraordinary client experience."
All while supporting the communities in and around which they operate.
"We gather local deposits to lend to local people," says Rich Graver, Chief Lending Officer. "You make a deposit, we provide funds to the local landscaper to purchase equipment, and he hires your son or daughter to work with him. The money stays right here in the community. We work with our neighbors to improve our local towns and villages every day."
For an example of the bank's work, consider a 75-year-old locally owned manufacturing company in Pottstown whose previous bank began calling in loans during the Great Recession. The Victory Bank was able to not only help with financing but assisted in creating a succession plan for the next generation of the family. The plan did not just save jobs in Montgomery County — it allowed the manufacturing company to expand the facility and hire additional people.
Nicole Crocker, Marketing and Corporate Communications Leader, says Victory Bank employees are more than willing to give back to the community so they can see other people succeed. "We are always asking, how can we serve this person? What are their dreams and how can we contribute?"
"There are a number of people in our area who have an interest in purchasing distressed properties," shares Graver. "We help with their financing to revitalize these structures and land. And then we connect them with professionals and other business owners who are looking for these retro-fitted properties."
EDUCATION = LONG TERM SUCCESS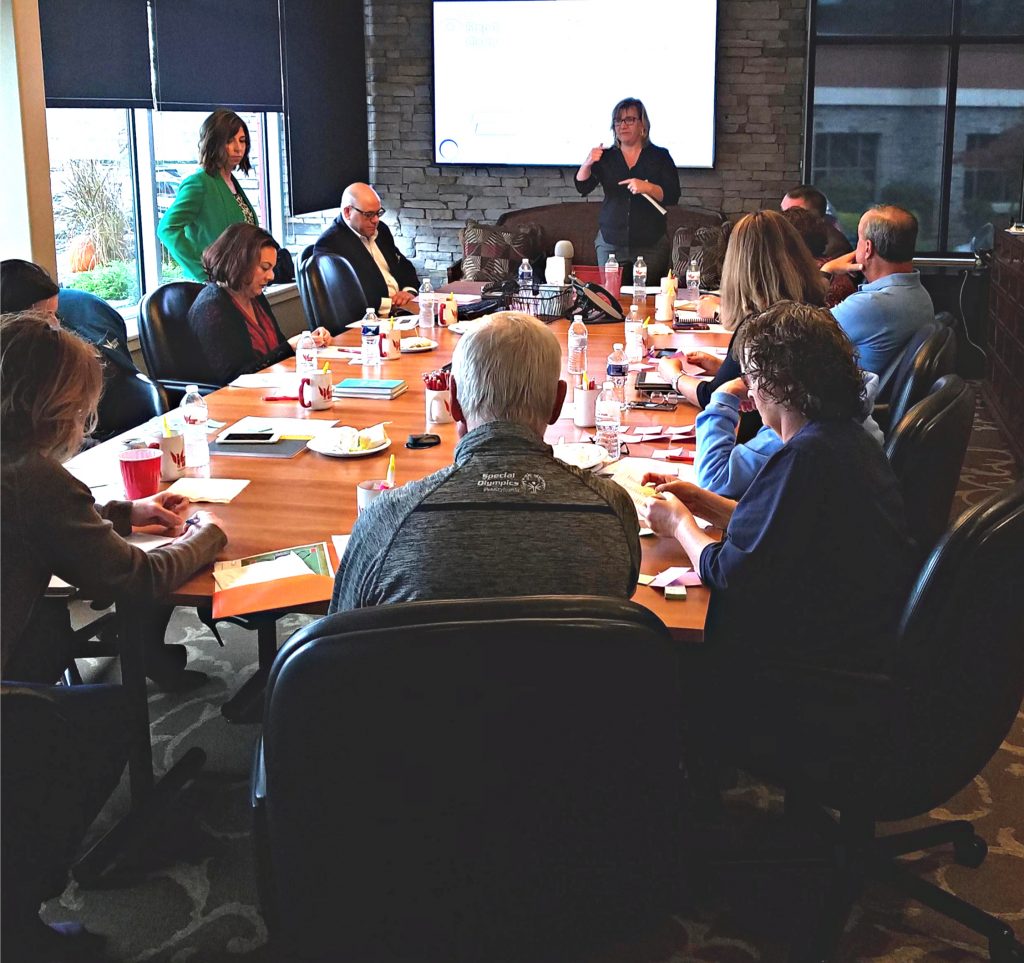 To enhance the development of businesses and individuals, The Victory Bank started hosting banking and business seminars in 2019, free of charge. Last year's 6-session series featured local subject matter experts presenting on topics such as leadership, taxes, marketing, financial literacy and cybersecurity. These seminars are also available in podcast format at their website to anyone who clicks on them at The Victory Bank website.
"The sessions are open to the community — you didn't have to be a customer to attend. And there were no sales involved. We put this together to be an educational and informative series for all," says Crocker.
In 2018 The Victory Bank also launched a Financial Literacy program at its website. Online tutorials are available to anyone who registers. The programs provide comprehensive information to people about money basics, paying for college, loans and payments, buying a home, and planning for retirement. There is a $100 incentive provided by The Victory Bank for people to complete the modules.
"Our involvement in the community is not limited to taking deposits and making loans," explains Major. "We help our clients succeed in achieving long-term success."
BRINGING COMMUNITIES TOGETHER
Outside of their headquarters location and the branch office in Wyomissing, the 47 Victory Bank employees are busy in their communities. Last year, employees volunteered over 3,000 hours of their time. The Victory Bank staff serves at rotary clubs, community service groups, hospitals and colleges — in all, they are involved with over 49 nonprofit entities.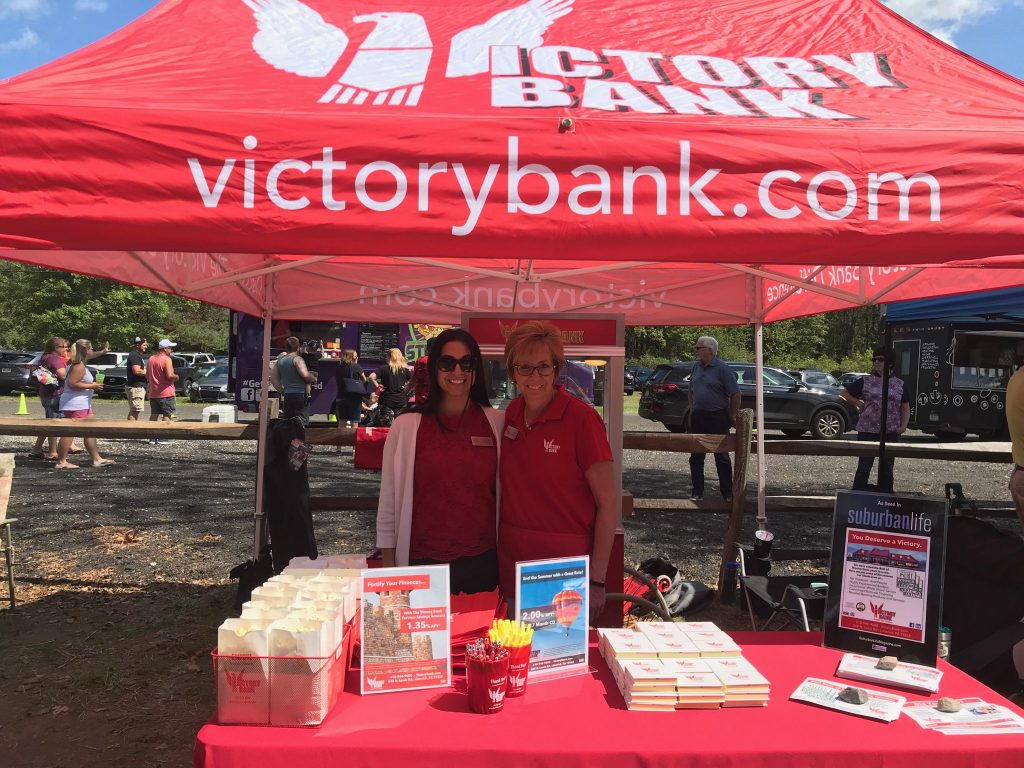 Often seen at community events is The Victory Bank authentic, glassed popcorn machine. Attendees are treated to fresh popcorn, some Victory Bank "swag" and the opportunity to interact with the bankers who truly care about their financial success. The popcorn machine, along with free coffee, beverages at their branches and free ice pops in the summer, are all part of the goal of extraordinary service and bringing communities together.
With assets totaling over $268 million and an earnings increase of 11.5% from 2018 to 2019, the vision for Victory Bank has been implemented with success. While asset, earning and growth numbers are important for their shareholders, customers, and sustainability, the number The Victory Bank management and staff focus on every day is how many dreams they have fulfilled. As Rich Graver loves to say, "Engagement with our clients and helping others is the foundation of our legacy. There is nothing better than driving past a business and saying, 'I helped do that. I helped that person's dream come true.'"
---