PACB & Community Banking's Response to the Coronavirus Pandemic
by: Diane Sweeney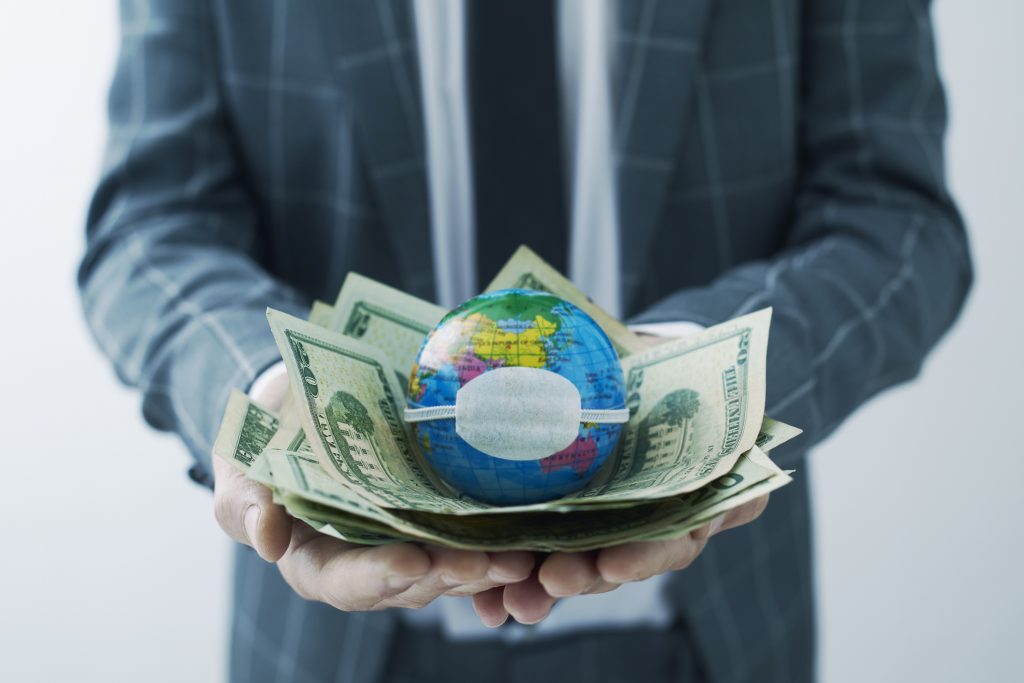 These past weeks have challenged us all. Faced with a global pandemic and the devastating effects of the COVID-19 virus, millions of people have had to learn to work, live and think differently. And in ways we never would have imagined just a few short months ago.
As shelter at home restrictions and social distancing were adopted as the new norm for people around the globe, working together and supporting our communities became ever more important.
For those in the community banking industry, we've got this — because supporting our community is what we do every day.
In February, as China and Italy locked down cities and restricted socializing, business and travel, PACB and our members started planning for what could happen if the virus spread to the United States.
For an industry used to doing business with a handshake, community banks looked for ways to adapt to deliver banking and financial services in a newly secluded world. It was our responsibility to safeguard the economy of our communities, the livelihood of the customers who have come to know and trust us, and our employees.
The call to action was loud — and everyone had to be prepared to move immediately.
"Our members truly care about their customers," said Kevin Shivers, PACB President/CEO. "As the situation began to unravel, and before government guidelines were put into place, some of our member banks responded to clients to find ways to assist them through the pandemic crisis. This was at risk of penalty — but they could not stand by and wait for government and regulation changes. They took action because, for them, it was the right thing to do."
That's what community bankers do every day.
BANKING: ESSENTIAL TO CRITICAL INFRASTRUCTURE
When the state of Pennsylvania first listed banking on the 'nonessential' list of businesses, PACB management quickly connected with Paul Wentzel, Senior Legislative Director for the Pennsylvania Department of Banking and Securities, and Richard Vague, Acting Secretary, to advocate the governor to classify banking as a life-sustaining business.
"Not only did we state our cause for our member banks, but for other stakeholders in the industry as well," shared Allison Coccia, PACB Director of Government Relations. "ATM maintenance, armored vehicles, title companies, sanitation — they all need to be working alongside us to keep the industry functioning."
Upon referencing the U.S. Department of Homeland Security critical infrastructure list where banking is listed as 'essential,' the state officials deemed banking in Pennsylvania the same.
PACB recognized its role as a primary resource for community bankers in the state, reached out to learn members' most important areas of concern and where they needed help.
Many community banks were already making necessary adjustments to continue to operate under this new norm.
"The theory and planning we started talking about in mid-February, became a reality on March 12 as Governor Wolf issued restrictions in Montgomery County," shared Roger Zacharia, President and CEO of Ambler Savings Bank. "We spent the weekend changing how we did business and were able to open for business Monday, March 16."
Lori Cestra, EVP/Chief Operating Officer at Enterprise Bank in Allison Park, PA, shared, "PACB was a huge resource. They brought all of us together to voice our concerns and bounce ideas off one another. Knowing they were there as a resource helped make managing the crisis easier."
In the discussions held that weekend, PACB and member banks prioritized the importance of:
Assuring the public that banking was open for business.
Using technology for customers to be able to have access to all their banking needs.
The physical safety of staff and customers.
Keeping people and businesses financially stable in their homes and businesses.
PACB's frequent conversations that first week with government officials, the Philadelphia Federal Reserve, PA Bankers Association, and the FHLBank of Pittsburgh established and clarified the legislative and regulatory concerns of Pennsylvania Community Banks. "Senator Toomey was in contact with PACB asking about community bankers concerns and taking that information back to the regulators, FDIC and Federal Reserve," shared Coccia. "We worked together to make sure community banking operations and transactions would continue as seamlessly as possible."
Primary regulatory concerns expressed to the regulators were loan modification, deferring payments and debt restructuring for homeowners and small-business owners.
Guidance was issued on how to work in this pandemic environment. The message received was, "You can help consumers and you won't be punished."
As quickly as PACB received this information, it was communicated to members via email, conference calls and on their website.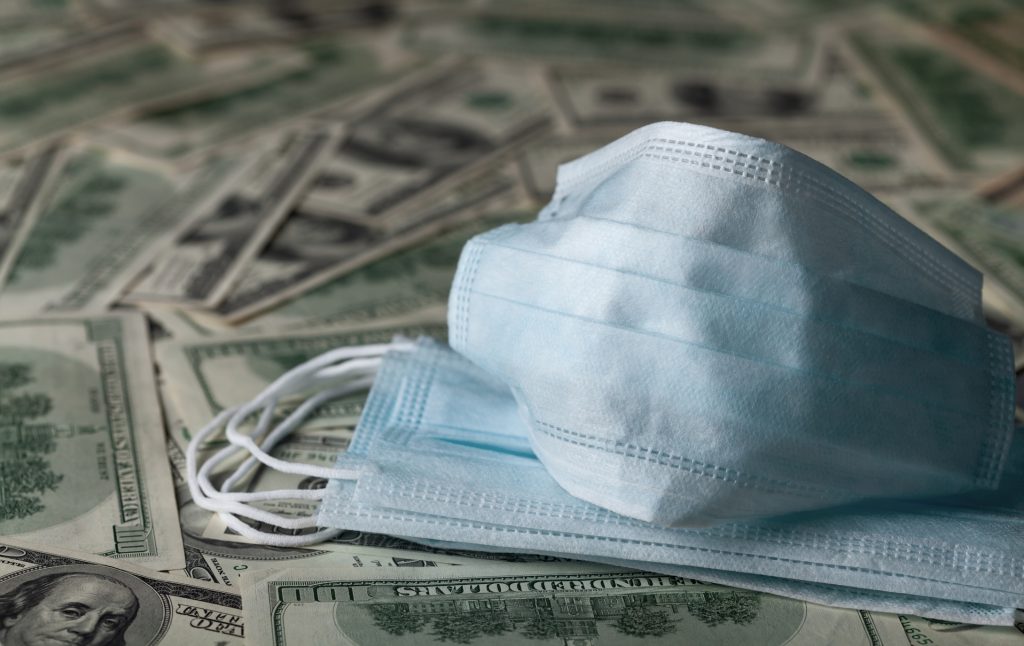 NEW WAYS OF DOING BUSINESS
On Monday, March 16, as several counties in Southeastern PA went under shelter in place orders, bank doors were locked, but offices were fully operational. Teller transactions were handled through drive-thru windows, online and telebanking was fully supported, and necessary 'in-person' transactions were handled in parking lots.
"New operations, coupled with a crisis, do not negate people's right to privacy," said Barbara Holbert, PACB SVP of Strategy and Operations. "Through PACB calls and outreach our members connect and shared ideas of how to protect their staff, maintain medical privacy and serve customers locally through modified branches."
"We even opened new accounts in the drive-thru," said Zacharia. "Our staff was creative in finding ways to help our customers — and our customers were appreciative of our efforts to keep their bank open."
Joseph Corrato, President/CEO at Sharon Bank in Springfield, PA, shared, "Our bank was in the middle of an overall IT network upgrade. I only had two people who could work remotely in early March. Over four days, we were able to get secure remote access for 20 people who are all now working from home. If time in the office is needed, it's being done on a limited and staggered basis to reduce potential exposure to our employees."
PACB published a Coronavirus Resource Library page on its website accessible for all members and consumers with information and links to government, association and associate member resources. It is updated daily as new information becomes available.
Webinars and calls have been scheduled regularly to discuss legislative and operational changes and especially the implementation of the provisions of the CARES (Coronavirus Aid, Relief and Economic Security) Act. On April 1, there was a call with the ICBA Government Affairs team, where they explained the CARES act and the Payroll Protection Program (PPP).
Pennsylvania Community Bankers are now working within the CARES Act guidelines to provide new loan terms, defer payments or write emergency loans to the local small-business owners they are committed to supporting.
"We at PACB have a responsibility to connect our members," says Shivers. "No one has to think they are going to walk this alone. Our goal was, and is, to provide as much information as possible to the people who are making historic decisions for their institutions.
As shelter in place orders spread throughout the state, PACB implemented weekly peer exchange phone calls for members across the Commonwealth to share what has worked for them—and what hasn't. It is not only helpful but critically important to hear what others are doing and share ideas."
This fraternity among members will continue in the coming weeks and months.
"Communication is key," says Corrato. "I've always considered PACB a highly valued resource to the industry. They have been extremely helpful in getting pertinent information out to the membership. It's still quite the maze, and we're all working through it, but it's great to know that the PACB and ICBA are there to provide support and act as guiding lights through these dark and uncertain times."
Shivers calls this living moment in history an "opportunity for PACB to be a steadfast source for members — to help them be prepared, profitable and a trusted resource for their customers. This will be the finest hour for community banking to demonstrate how we support Pennsylvania consumers and businesses. It is our opportunity to shine."
After all, community is what community bankers do every day. Even in the face of a pandemic.

---