by: Diane Sweeney
Can a group of high school students make an impact in the local banking community?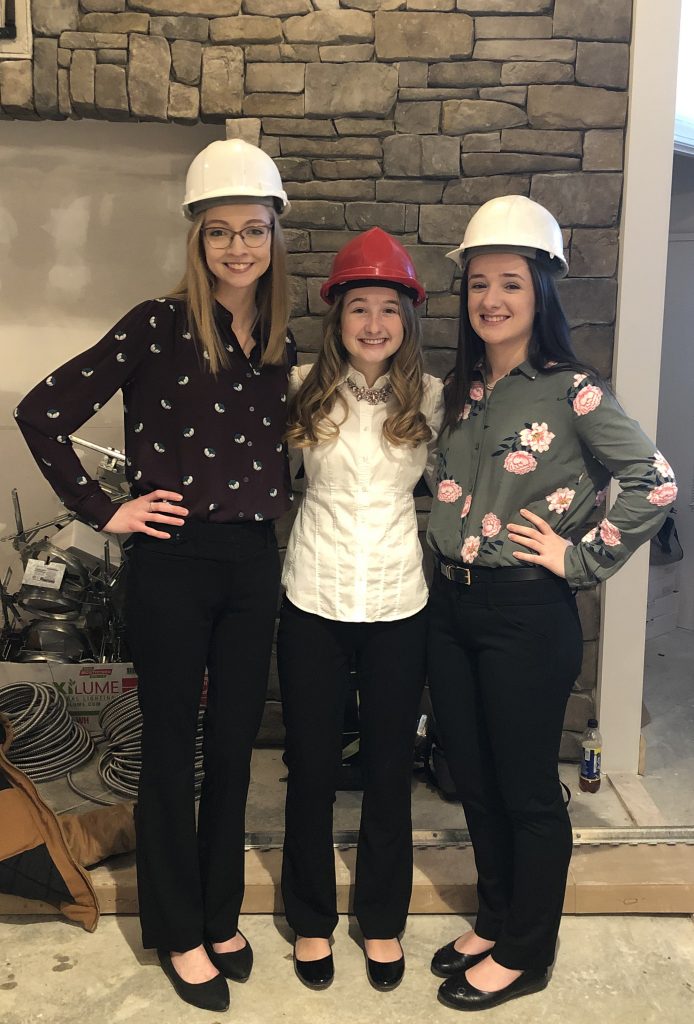 When Caitlin, Brooke, and Faith, students at Fleetwood High School asked Fleetwood Bank to partner with them for their Future Business Leaders of America (FBLA) project, "We didn't hesitate," said Hope Pearson, Vice President, Retail Management.
"They were a well-prepared group. When they presented us with the goals of their project and showed us how both the bank and FBLA could benefit, we knew we were in. Mentoring young people. Teaching them to save and be financially responsible. Making a difference. This is what community banks do."
Fleetwood Bank is the only locally owned community bank headquartered in Berks County. The bank started in the town of Fleetwood in 1934, which was then known for its auto body and coach building businesses.
For 55 years, the only Bank office was the one still housed in the three-story building on the corner of Main and Franklin Streets. Today there are seven branches throughout Berks County.
As a community bank already supporting over 100 local organizations through sponsorships, financial contributions, and volunteer help – getting onboard for this project made perfect sense. Especially because of the influence it could have on the entire student body in the Fleetwood School District.
The FBLA members stated the goal of their project was to inform students of all ages in the district about the importance of money management and saving.
Hope and Tim Snyder, President/CEO, Fleetwood Bank, however, recognized the Bank could offer more to the project than just information about opening accounts and managing money.
"We saw this as an opportunity to reach school students and young people who may have never set foot in a bank," shared Tim. "We wanted them to know how a bank works."
According to the American Bankers Association, two-thirds of Americans manage their bank accounts online, and nearly half in the 18-29 age group primarily use digital banking.
Future Business Leaders of America is the largest student business organization in the world." Its mission is to "Inspire and prepare students to become community-minded business leaders in a global society through relevant career preparation and leadership experiences." Chapters are organized at middle school and high school levels.
Each year students engage with the local business community on projects. The entire project – from conception, to implementation, and through to results, is presented to a panel of judges at state and national competitions. Winners are recognized for excellence in their business knowledge and skills.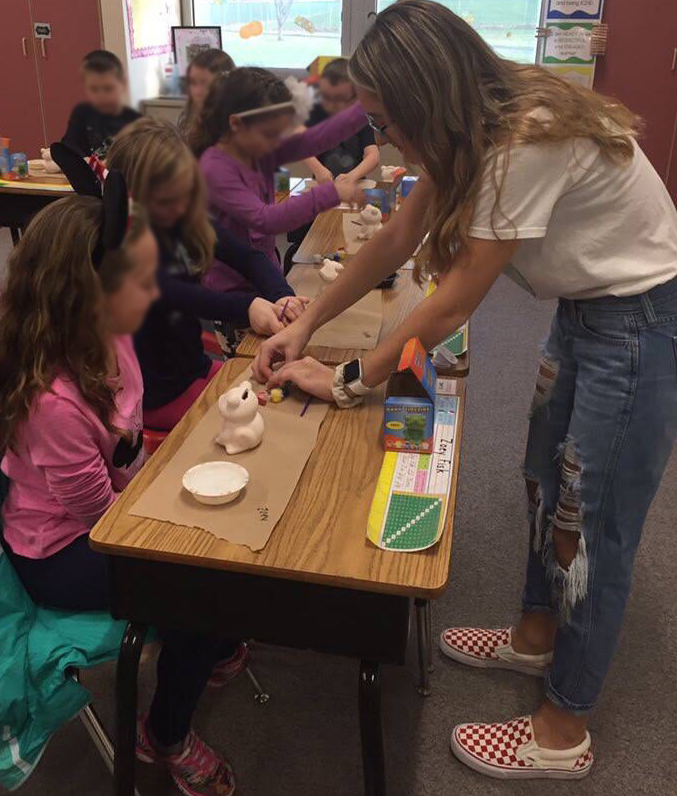 For the partnership with Fleetwood Bank, Fleetwood High School FBLA students prepared and presented goals, responsibilities, and project activities. The goals for their project were significant. They set out to:
Inform students about the importance of saving money
Create a bilateral partnership with Fleetwood Bank
Inform parents of the programs Fleetwood Bank has to offer for students to save
Create more savings accounts at the bank
Teach high school students how a bank operates
Help the FBLA chapter gain publicity
Fleetwood Bank's responsibilities, according to the project plans, included creating awareness for the importance of saving, providing literature to the school community, sharing bank knowledge, and informing students about internships and job opportunities.
Activities in which the bank took part included:
Hope Pearson and Lynn Kopicz, head of HR at Fleetwood Bank, spoke at an FBLA chapter meeting. The presentation included explaining the importance of having a savings account, sharing their stories of how they moved up the ladder in banking, and answering questions from students about job opportunities and internships in banking.
Provided two mobile ATMs at the annual Fleetwood FBLA Craft Show, a successful fundraiser for the chapter for 13 years. Over 2,000 people attended the event. The students explained how many shoppers express a need for an ATM, since many vendors only take cash. Fleetwood Bank supplied flyers with information about their Smart Savers Program which were handed out at middle-school parent-teacher conference.
TAKING IT A STEP FURTHER
At the time of the first meeting between the FBLA students and Fleetwood Bank, the Bank was starting a renovation project at their Blandon Office. This timing provided a great opportunity to engage the students in learning about branch operations from the ground up.
Tim and Hope invited the young women to sit in on bi-weekly planning meetings, view the physical renovation (hardhats included!), and encouraged them to participate.
The result: a cross-sharing of perspectives and ideas – from the next generation of banking customers.
"It was important to us for the students to understand what it takes for a community bank to stay relevant," said Hope. "And they shared with us what their generation would like to see in a bank. They were engaged and thoughtful with the ideas they suggested."
To honor their part of the bilateral partnership, Caitlin, Brooke, and Faith organized bank visits to the branches for other FBLA chapter members so they could learn how a bank operates and watch employees at work.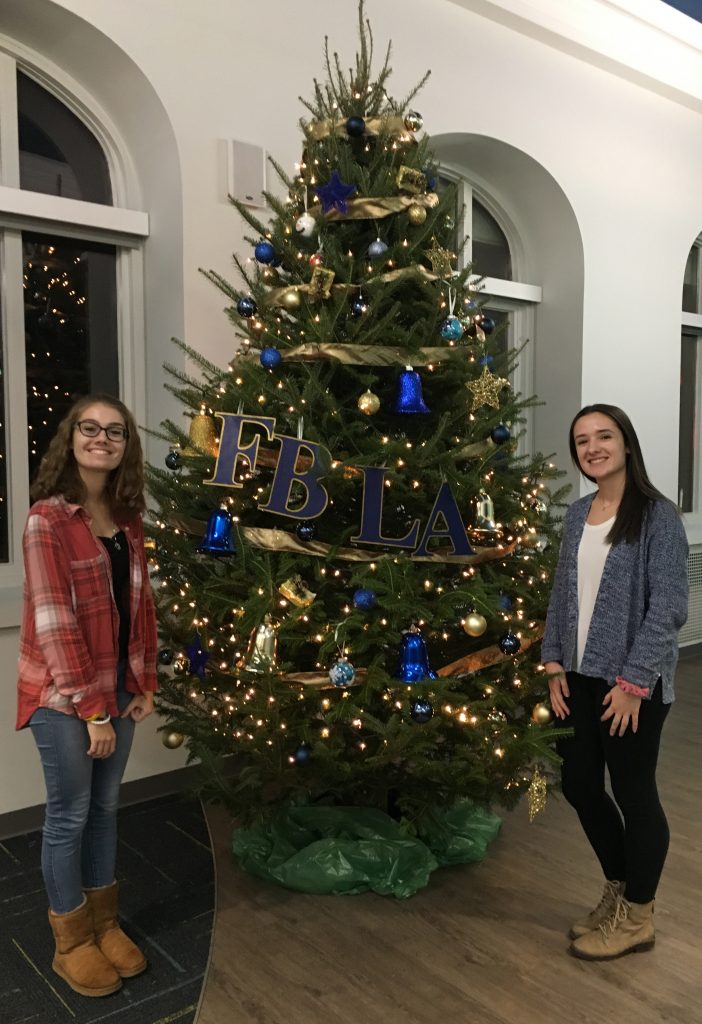 Along with other FBLA members, they decorated the 10-foot Christmas tree at Fleetwood's main branch and used social media to tweet and post about the project partnership with Fleetwood Bank and supporting events.
"All of our decisions and actions at Fleetwood Bank affect our community," shares Tim Snyder. "What makes the Bank relevant is not necessarily being on the leading edge of technology, but strengthening the community in which we live and operate."
While parts of the project are still ongoing throughout the spring, an interim update from the student FBLA members cites the project as a success. They have created a partnership with Fleetwood Bank, taught students about saving money, informed parents about Fleetwood Bank programs, and gained publicity for Fleetwood Bank and their FBLA project.
And, the month after the group started presentations, handing out flyers and posting on social media, Fleetwood Bank recorded opening 23 new Smart Saver accounts and a 2% increase in student savings accounts.
"As a community bank, we have the flexibility to participate in many projects," shares Hope. "This partnership was especially fun, as it gave us the opportunity to engage students in real activities of the bank. They shared their ideas. They learned about job opportunities. And with the increase in accounts, they saw tangible results of their efforts."
While there is still anticipation the students will win at the Pennsylvania FBLA State competition this spring and go on to Nationals in Texas in July (for which Fleetwood Bank will supply funds for travel expenses), this group of FBLA students are already considered winners in Fleetwood!