by: Diane Sweeney
Community is defined as a unified body with common interests. Another definition of community is a feeling of fellowship as a result of sharing common attitudes, feelings, and goals.
Community banks are financial institutions unified with the people, interests, and needs of the communities in which they operate. A strong community bank is in fellowship with their employees, partners, and customers thanks to shared attitudes, feelings, and goals.
At F&M Trust, headquartered in Chambersburg PA, unification, fellowship and partnership is the focus of their Community Investment Committee (CIC).
Operating in South Central PA for 113 years, F&M Trust has 22 community offices in 4 counties. Their footprint is geographically large and the needs of the towns and cities in which the branches operate are diverse.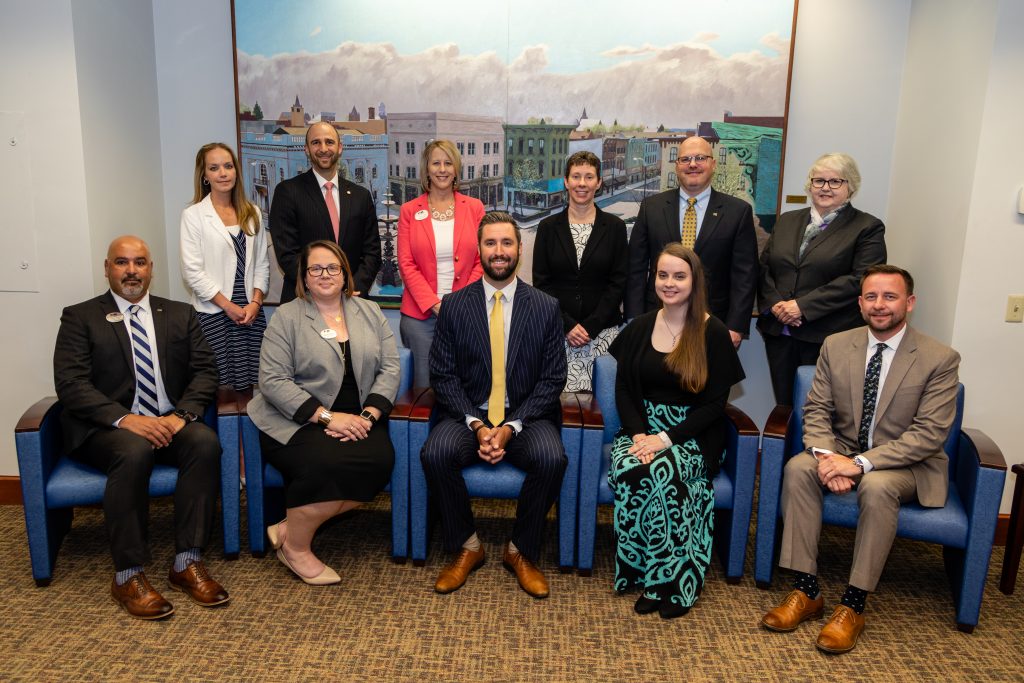 Before the formation of the CIC in 2016, decisions on which organizations to contribute to would largely fall to the CEO, marketing, and regional managers.
Communication regarding gift giving and underwriting of charity projects was not made as a 'company' but rather on an individualized basis.
This created challenges in budgeting and in making sure F&M Trust's entire region of impact was receiving funds in a fair and logical manner.
"We believe that collaboration and sharing information is very important in our business – and that was a key driver when we formed the CIC. Since our team includes a diverse mix of people from cross-functional areas within the bank, we can ensure that the interests of each of our markets are equally represented in every decision. It really allows us to be more creative with our recommendations," shares Matt Weaver, Chief Marketing Officer.
The Community Investment Committee was created to provide amore holistic view of the bank's charitable giving and sponsorship activities. Representing all regions in which they operate to understand the types of help that was needed was important.
Tim Henry, President & CEO of F&M Trust recalled, "Our goal was to be more inclusive and look at the needs in the communities we serve from several points of view."
The committee includes representation from the bank's regional market leaders for retail, investment and trust, and commercial services. It also includes members of the marketing team, finance, compliance / CRA, and their corporate secretary.
The diverse group provides guidance on where to strategically invest to make the greatest impact in the communities in which F&M Trust operates.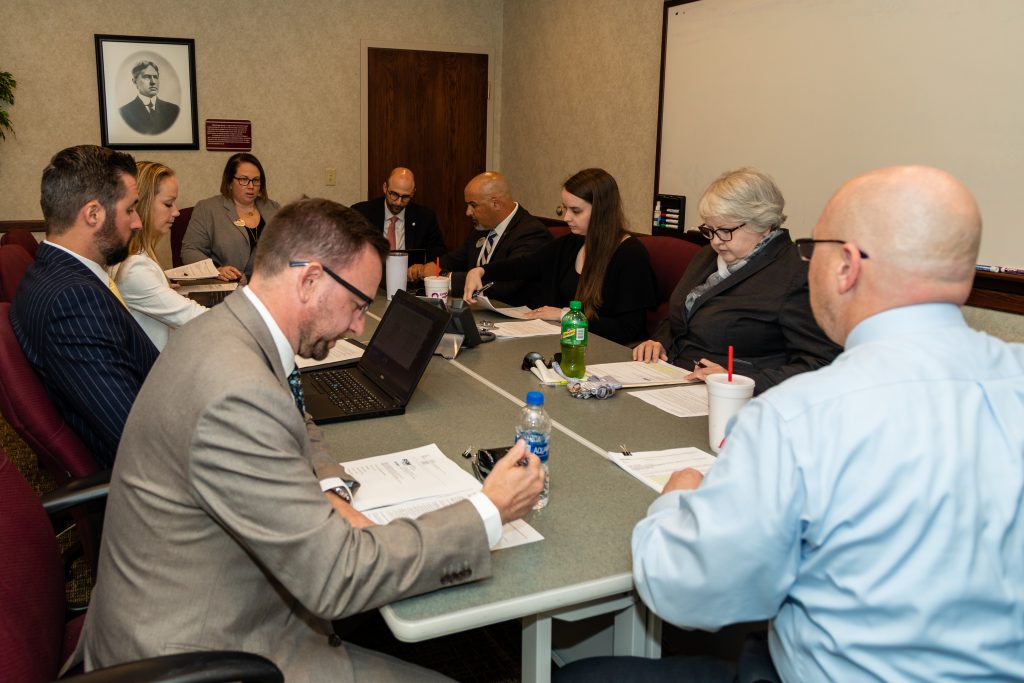 Meeting on a monthly basis, the CIC reviews budgeted and unbudgeted requests of $750 and up. Multi-year commitments require review and approval from the Board of Directors.
Organizations requesting support are encouraged to provide documentation and/or an online submission through the bank's website. The CIC prioritizes requests from organizations located within the bank's primary markets. Requests are considered based on CRA/community impact, customer relationship, and budget availability among other criteria.
Research is important. "We create a dialogue with an organization," says Weaver. "We don't just share our logo. We want to create a structure for the sponsorship, have a deep understanding of process and purpose, and become a vested interest partner with these organizations."
Committee members may visit the organizations they are considering to gain a better understanding of their operations, their purpose, and their needs.
IN IT FOR THE LONG HAUL
An internationally recognized school for training and performance of ballet to students at all levels, Central Penn Youth Ballet considers F&M Trust much more than a financial sponsor of their programs.
"F&M Trust is a partner. They care about our community. They 'do right' in communicating life skills and investing in our student's future," shared Nicholas Ade, CEO. "We present world-class productions and have students from all over the country. They are living and working here in South Central PA. F&M Trust has held workshops for our students to help them create budgets, prioritize their spending, and teach them the basics of financial responsibility."
Ade continued, "Yes, their financial donations are very meaningful to our organization. But it is their role as good advisors and their caring for the people in our community that really speaks to who they are."
One of CIC's goals is to develop ideas to create plans of action that have great impact and make their community stronger. And while F&M Trust's name will be attached to the good work they do, they don't feel the need to have it up in lights.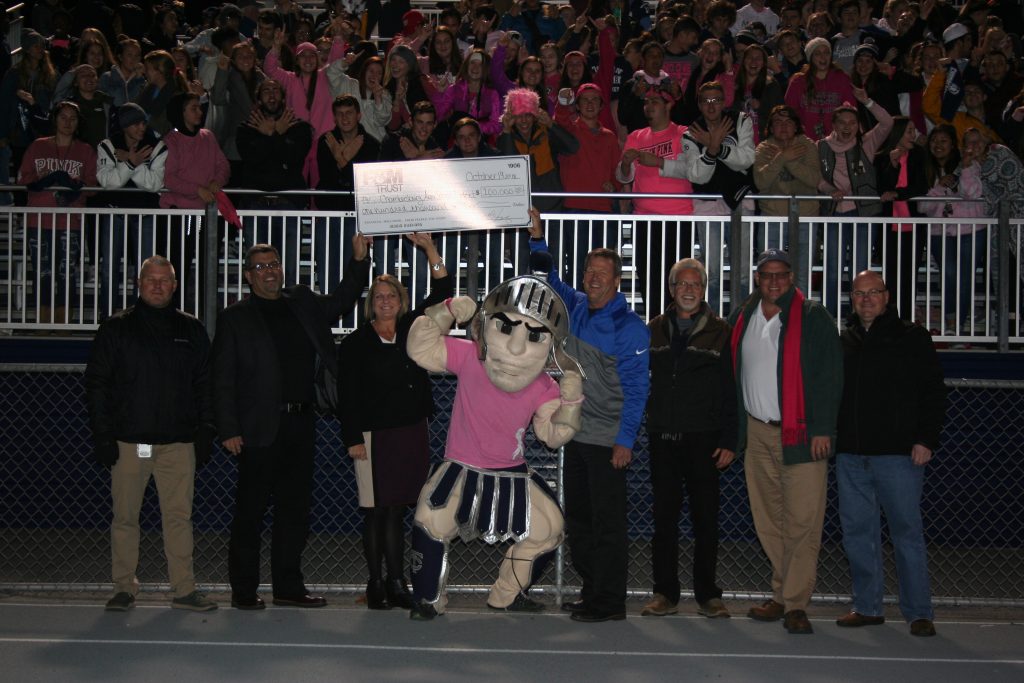 The bank made a ten-year $100,000 commitment (the single largest contribution made so far) to the Chambersburg Area School District (CASD). The money donated to CASD will be used primarily for student extra and co-curricular activities.
With their generous donation, they were offered the opportunity to have the football stadium renamed F&M Trust Stadium.
But Tim Henry and the Community Investment Committee chose, instead, to preserve the field's namesake.
"We are in this for the long haul and want to support our schools, but the students don't go to F&M Trust High School," said Henry. "They are the Chambersburg Trojans – and should continue to play at Trojan Stadium!"
This type of action speaks to the bank's core values, which includes, "a concern for our customers and the communities we serve."
"F&M Trust has earned, from our charitable efforts, a reputation of being a very purposeful company with a strong sense of corporate responsibility, and that appeals to our current and prospective customers," said Shelby White, Corporate Communications Officer.
Matt Weaver believes the "CIC has created structure and a level of accountability around our efforts to support and invest in our local communities. Since the formation of the committee, we've experienced an increase in our CRA qualified donations, which is a direct result of our committee's work. We are receiving greater value and benefits for our investments and increased brand awareness in our core markets."
That involvement and investment goes beyond just financial contributions.
Cheryl Brown, Executive Director of the Greencastle-Antrim Education Foundation (GAEF) shared her amazement at the 'extraordinary support' F&M Trust employees at the events the GAEF sponsors.
A non-profit committed to enhancing arts, academics, and athletics in the Greencastle-Antrim School District, they hold several fundraising events each year including a Daddy-Daughter Dance, Golf Outing, and a family-oriented New Year's Eve countdown called "Raising the Bar".
"F&M Trust employees come out in dozens to assist with our events. Everyone from their tellers to their President is involved," said Cheryl. "We couldn't do it without their financial and physical support. We are truly appreciative of their time, talent and treasure."
POWER IN THE PEOPLE
Tim Henry strongly believes in the power of his people. "I don't sit on the CIC. This is a committee for employees. I believe in the strength of the smart, competent people we have working for F&M Trust. They have surprised me with ideas I never would have thought of – and validated what we are doing. They are making good decisions."
"We are everybody's bank," 'continues Henry. "Each of us has a responsibility to one another. We have people from all areas of the bank and community being heard and contributing. In the long run, it is better having everyone involved as part of the solution. Being inclusive. That is when you make an impact."