By Jena Wolgemuth, PACB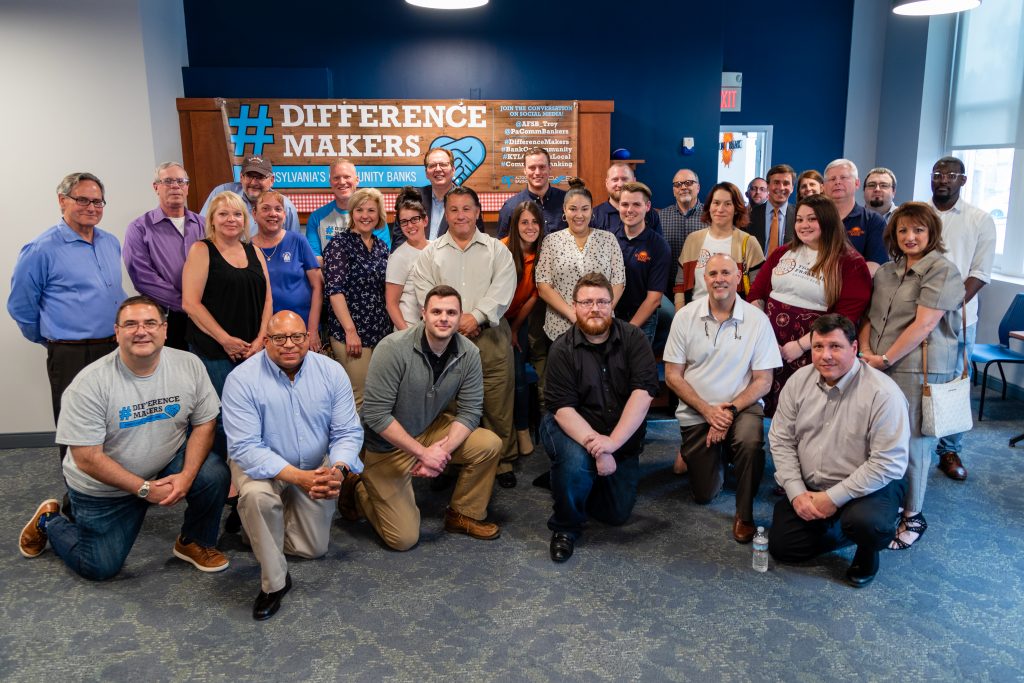 PACB eagerly kicked off the spring season holding their second #DifferenceMakers Picnics in Fishtown. With Mother Nature threatening to drench the festivities with severe thunderstorms and the off-chance of tornadoes our hostess with the mostest, Hyperion Bank, graciously opened its headquarters to the event, salvaging what otherwise would have been a very soggy evening.
This was a picnic unlike any other, where over forty attendees mixed and mingled, fraternizing with co-workers and making new connections with their counter-parts at neighboring banks. Bringing folks together to highlight the many good works that are done locally is the goal of these #DifferenceMaker Picnics. Taking the time to get to know the 14,000 community bankers across the state is what motivated PACB Chairman Troy Campbell to create these events.
He wants to know what makes community bankers tick, what pushes them to go above and beyond for their customers and why, with so many opportunities at their disposal, they choose to work at a community bank.
Chairman Campbell addressed the group and introduced the new president and CEO of the PACB, Kevin Shivers. He then provided an inspiring message highlighting that each and every single person who works at a community bank is a difference maker. He relayed that people may not realize, but even the simplest of tasks a banker completes, from cashing a check to balancing the daily ledger, makes a huge difference in someone's life. He pointed out that relationships formed with customers, with co-workers, with the people in the room that very evening are the foundation and life-blood of community banking and he's excited to be a part of it.
With this rousing and inspiring address complete, the picnic switched gears into a super competitive, yet friendly, cornhole tournament supporting the PACB Foundation.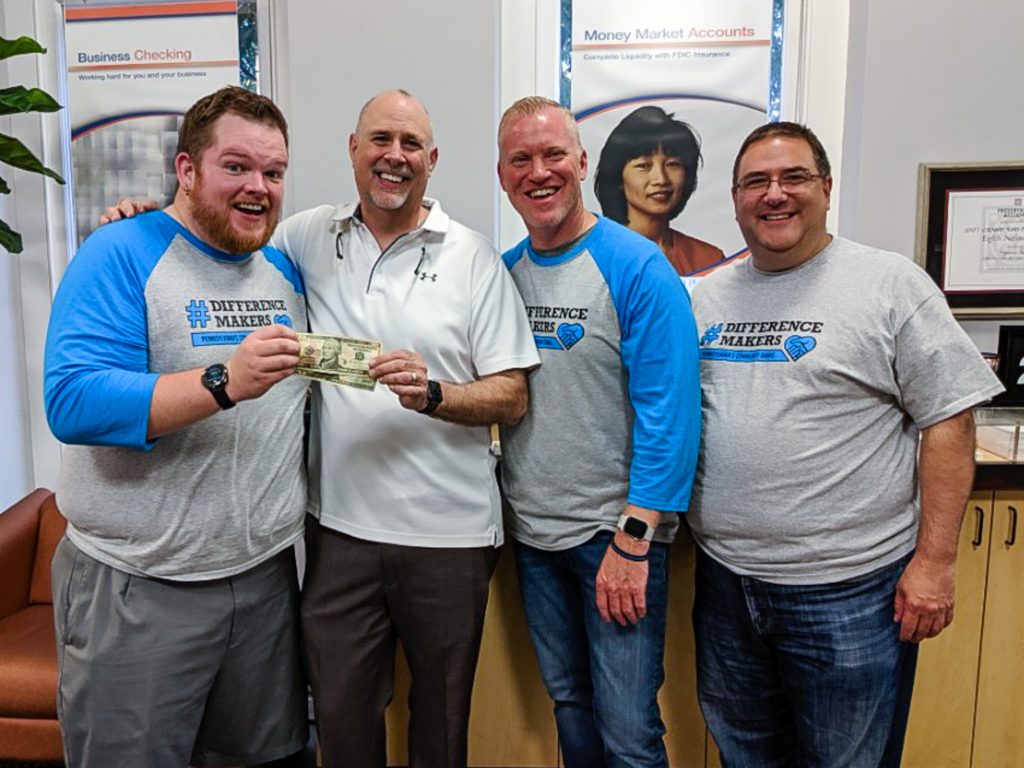 With six teams vying to take home the crown, competition was stiff. The power team of Lindsay Butler and Caroline Barber from Tioga-Franklin Savings Bank had a hard time finding their rhythm, most likely due to the non-regulation distance of the boards. While Chairman Campbell and his daughter Oni started off strong, they just couldn't fight their way out of the bottom bracket. Frank Bahr and Ron Vitola from Tioga-Franklin Savings Bank, also had a slow start, but a last minute substitution gave them life, but sadly it wasn't enough to carry them on to the final. Sid Smith and Josh Mooney from Port Richmond Savings and Lou DeCesare and Elisa Varella from Hyperion Bank were the clear front-runners, taking out their opponents handily and talking just the right amount of trash to let their guests know they were welcome at the bank, they just weren't going to prevail on "Hyperion Bank" logo boards. In the semi-final match it was a back-and-forth nail biter between Sid and Josh and Lou and Elisa, but the Eagles fans from Port Richmond held out and advanced to the finals to face Joe Corrato from Sharon Bank with his partner Eric Kovac from the PACB. Just like high-noon at the O.K. Corral the opponents sized each other up and then started to toss. Sid and Josh were in control the entire game and seemed poised on the brink of victory, but a flurry of late game sinkers pushed Joe and Eric over the top, crowning them victorious! In a very generous gesture the champions deferred accepting their half of the winnings and donated it back to the PACB Foundation to help support ongoing education for community bankers, workforce development and financial literacy to our members.
Overall, it was a hugely successful event due solely to the amazing community bankers who attended. Thank you all and stay tuned for the next #DifferenceMakers picnics this summer!
---
Stay tuned, #DifferenceMakers picnics have been popping up all over the state, and we want you to attend! Mr. Campbell would love to meet all 14,000 community bank employees in Pennsylvania. If you are interested in hosting a picnic, please reach out to Jena Wolgemuth (Jena@pacb.org) at the PACB.