By: Diane McNaughton
What's in a name?
A "bankable" bank name should embody an organization's identity and goals, plus help drive a strategic and focused marketing campaign.
It should encapsulate a bank's character in one or two words, without being too challenging to pronounce, spell or remember. It cannot sound too much like a competitor's name, and must be web-friendly and unique—but not too unique. It should evoke positive feelings, conventional wisdom dictates.
Indiana First Bank knows the importance of a respected name, a reputable brand, and a loyal customer base, built upon a near-century of outstanding customer service.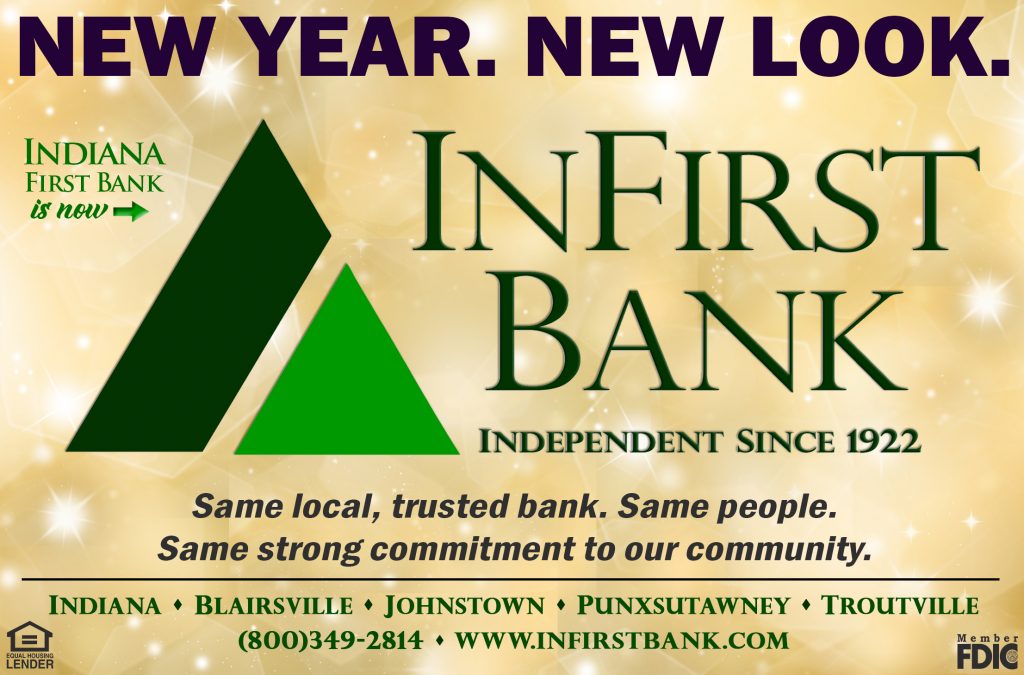 After much contemplation, research, and stakeholder buy-in, the bank, based in Indiana County, PA, decided to pivot from its geocentric name to become the notable and contemporary "InFirst Bank."
The bank's refresh includes not only a new name, but a slightly tweaked logo, a new website, and new online apps.
The transformation reinforces the bank's commitment to remaining independent, while expanding products and services to meet the communities they serve. InFirst Bank's culture, values, local leadership and employee teams, have not changed. These are the foundations in which the bank was founded and is part of their culture.
The Bank is sharing the news of the "refresh" through radio ads, press releases, and paper communication, said Marketing Director Jessica Bowman, and the process is going very well.
InFirst, At First
InFirst Bank has its roots in Indiana County, the central west part of Pennsylvania at the foothills of the Allegheny Mountains. Only slightly more than an hour east of Pittsburgh, Indiana County has a diversity of activities and events and is steeped in tradition, acquiring its name from the Iroquois Indians who settled the region centuries ago.
It is home to quiet tree-lined backroads, aisles of evergreens, blooming mountain laurel, and spectacular overlooks. You will find an extensive Rails to Trails system, a variety of yearly festivals and a community of Old Order Amish families. Indiana County is home to four covered bridges constructed in the late 1800's and early 1900's all listed on the National Register of Historic Places.
Indiana is known as the Christmas tree capital of the world, with an added claim to fame as the home of legendary actor and iconic movie star Jimmy Stewart, as one of the world's most famous cinematic community bankers, George Bailey.
Indiana County Building and Loan Association, a Pennsylvania-chartered mutual thrift, was formed after World War I and before the Great Depression. In 1922, the townspeople gathered together to discuss how to build affordable homes for young families, much like the Jimmy Stewart-era movie, "It's a Wonderful Life." One of the significant aspects of this early development of the "building and loan" was their broad appeal to all elements of the working classes. Saving for the future also allowed for individual homeownership opportunities. This premise remains the cornerstone of InFirst Bank today.
In 1943, the bank converted to a federally chartered Savings and Loan and became known as First Federal Savings and Loan Association of Indiana. In 1973, the bank moved to the current main office location, situated at 935 Philadelphia Street. Beginning in 1994, a conversion was approved by members of First Federal Savings, transitioning into a state-chartered mutual savings bank. This was the genesis of the name "Indiana First Savings Bank."
In 1995, a commercial lending program was launched, and is now a full-service lending department. In 2002, InFirst Financial Advisors, a wholly owned subsidiary of the bank, was formed to provide investment, asset management, brokerage trust and insurance services.
In 1996, a second Indiana branch office opened at its Townfair location. Four additional branches have been added, beginning with Jefferson County's Punxsutawney in 2002, home of the world's' furriest meteorologist, Punxsutawney Phil; Burrell Township in 2004; Johnstown in 2015; and the newest edition in January 2018, a full service branch in Troutville, PA.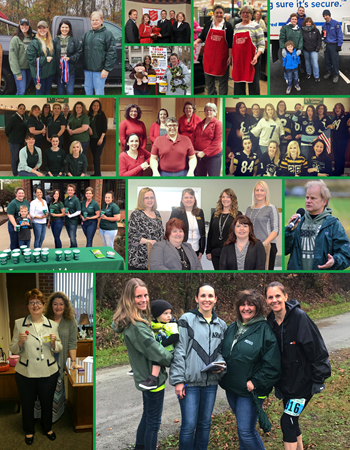 In 2012, a mutual holding company was established.
In 2014, the bank partnered with the KASASA group, a purveyor of software technology, allowing InFirst Bank to design a palette of savings products the consumers love.
Community
Indiana County, PA is the 34th most populated county in Pennsylvania.
Decades ago, the region's economy and employment base were powered by coal, and later natural gas. With this rich energy source, the region was able to weather the highs and lows of the local, state and national economy, changing energy preferences, and the green environmental movement better than most working-class coal towns.
That resilience defines its hometown bank as well.
The town of Indiana is the home to Indiana University of PA, a 350-plus-acre State System of Higher Education university, a regional hospital, two large financial institutions, and expansive electric plants.
The Indiana County Jimmy Stewart Airport is a modern, public-use airport serving the growing communities of Indiana County, PA and its surrounding areas.
This economic activity and educational vibrancy, has allowed the county and surrounding communities, to be very resilient.
Protecting a Good Name
The banks directors and management teams, are mindful they are serving a client base that embraces everyone from millennials to baby boomers and beyond. Even in a digital world, customers will continue to need relationship managers and specialists who can provide them advice and support in making critical financial decisions. The bank's focus is understanding the client base. Building partnerships is key, to ensure the bank remains present and relevant for clients in their digital world or to the consumer who relies on the local branch network.
As such, it was apparent the bank needed to offer many points of entry, including brick and mortar buildings with teller service; apps that would contribute to brand and product awareness; and, a website designed around the needs of their customer while focusing on enhanced security. These things are key in attracting new customers, while retaining the current loyal customer base.
The "InFirst Bank" refresh became a natural next step.
While InFirst Bank thrives on century-old, old-fashioned values, it must also wrestle with modern-day regulations. Competitive, economic and regulatory pressures require community bankers to make strategic decisions about retail banking. The passage of the Dodd-Frank Wall Street Reform and Consumer Protection Act in July 2010, has required the bank's management team to adapt to the new financial and regulatory landscape, while continuing to offer the same level of service to their customer base and the community it has served since its inception. Like other community banks, InFirst Bank, faces increased competition from nonbank financial services providers, outside of the traditional banking system.
Leaders in First Place:
The InFirst Board
Timothy Kronenwetter, President and CEO is proud of his management team, which has more than 300 years of combined experience. Nearly all have more than 10 years of experience.
"This management group is phenomenal. They're engaged. It's not me, it's them," he said.
"One of the most important elements of having a successful company is having great employees. The InFirst Bank team possess characteristics that makes them great. They are loyal, hard-working, and dedicated to providing exceptional service in the communities they serve. They are the most valuable assets of the organization. The key to retaining this talent is a lucrative package of salaries, benefits and incentives, along with a sense of belonging and career opportunities within the organization. They receive great training, and benefit from lively two-way communication."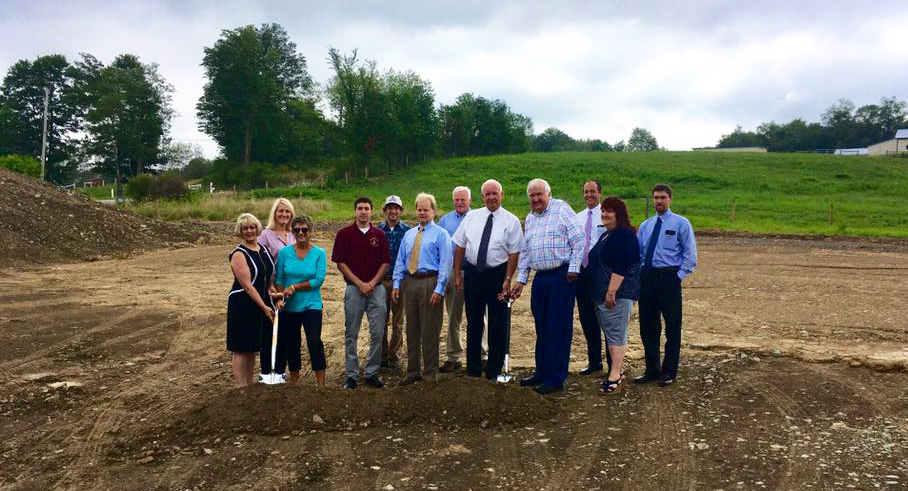 The "Trustee Directors Dashboard", a snapshot of pertinent financial reports, is shared with all employees. It clearly outlines where the bank is today and future projections. Reviewing this data is a critical component in helping each employee understand they are the drivers and owners of the organization. This communication is vital in a small organization. It's their business," Kronenwetter said.
"The board of directors has "great camaraderie" and takes this organization seriously. They are A++ he said." There are certain characteristics and skills required for this position. They absolutely need to be excellent leaders, with individual talents that enable them to work through processes as a team. It is also important they know how to empower the employees while growing the bank. We have such individuals on this board, who are also key members of the community.
The board includes George Evans, CPA; Charles France, Past President of the bank; Tom Teal, a local McDonald's franchise owner; Donna Bruder-Smith, Retired Principal of the Marion Center School District; Charles Edward Receski, past Senior Vice Provost at IUP; Richard Shoemaker, a funeral director in Blairsville; and Allen Holsinger, emeritus fellow.
Several have been on the board for 20 or 30 years.
Ryan Glista, also a Board Member, is currently serving as SVP/CFO and was past president of a bank in Smithfield.
Michael Clark, who served as a director for 5 years, recently stepped down to serve as Judge of the Indiana County Court of Common Pleas.
InFirst, In the Community
InFirst Bank employees partner with an impressive variety of charitable organizations. In fact, the list of their community affiliations spans three pages on their website. The partners include the Salvation Army, United Way, American Cancer Society, the American Red Cross, and several local Rotary Clubs.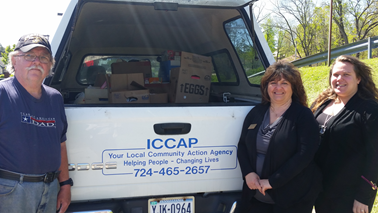 The bank also spearheads the annual Veterans Day Marathon which attracts more than 350 runners in Blairsville. This Boston-Marathon-qualifying race raised $100,000 over the last six years, with the 7th annual race to be held in 2018, on a scenic rails-to-trails course, to help local American military heroes.
"We are community-oriented," Kronenwetter said simply.
And like the famous Amish mantra "Come as a stranger, leave as a friend," InFirst may have a new name, but it has retained its revered, turn-of-the-century roots.
With its brand reimagined for a digital age, the InFirst team is destined to outlast them all.