JBT is an Associate Member of PACB.
April 21, 2023 — Jonestown Bank & Trust Co. (JBT) recently unveiled plans to hold a community fun day as part of its 150th anniversary celebration. With branch locations in Lebanon, Berks and Lancaster counties, JBT wanted to say "thank you" to the communities it serves with a fun-filled, family-friendly event.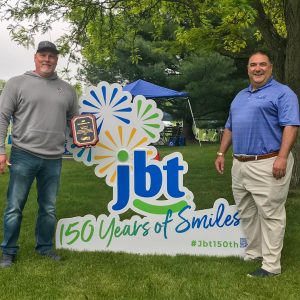 JBT's 150th Anniversary Community Fun Day is open to everyone and takes place on Saturday, May 20th from 10 a.m. to 6 p.m. at Union Canal Tunnel Park in Lebanon as part of the 33rd Annual Union Canal Days.
The day will feature a variety of free carnival games with prizes for children and adults, a bounce house, inflatable axe throwing, face painters, balloon artists, baby goal snuggling, a petting zoo, caricaturists, a scavenger hunt, and more, all of which are free.
There will also be a dunk tank, featuring PA State Sen. Chris Gebhard, JBT President & CEO Troy Peters, Hershey Bears Director of Fun & Games Jim Jones, WWE Alumni Jesus "Ricardo" Rodriguez, Award Winning Professional Muralist Katie Trainer, and more. The cost for the dunk tank is $1 per throw, with 100% of the proceeds going to support Union Canal Tunnel Park.
The Barnstormers mascot "Cylo" will be on hand from 11 a.m. to noon, and from 1 p.m. to 2 p.m. Vouchers will be available for free tickets during Lebanon Weekend (June 2-4) at Clipper Magazine Stadium as the Lancaster Barnstormers take the field against the Lebanon Ironmasters.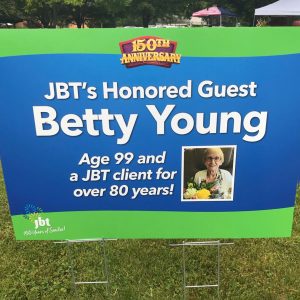 Additionally, the annual Union Canal Days, which runs Saturday, May 20, and Sunday, May 21, at Union Canal Tunnel Park, is open to everyone and includes food trucks and craft vendors, and narrated canal tours that will be available throughout the day. (Note: The JBT Community Fun Day is only presented on Saturday, May 20.)
For more information, please visit: https://www.jbt.bank/150
Member FDIC. Equal Housing Lender.