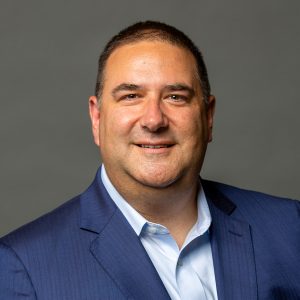 Make Banking Boring Again
By Kevin L. Shivers, CAE
President and CEO, PACB
Banking has a reputation for being boring. It's become a little more interesting lately.
The failures of First Republic, Silicon Valley Bank and Signature Bank have rippled throughout the economy.
As our economy faces the headwinds of higher interest rates and tighter credit, confidence in financial regulators is down.
We hear many questions from policymakers and consumers. Such as, what do large bank failures mean for small community banks in Pennsylvania? And what steps are being taken to keep us healthy and whole?
These deserve answers.
Last week the Federal Deposit Insurance Corporation (FDIC) proposed a special assessment on banks over $5 billion in assets to reimburse the insurance funds used to protect uninsured depositors at the three failed institutions.
With its proposal, the FDIC avoided the one-size-fits-all trap. That is good news. Community banks and their customers should not pay for the risky business practices and speculative decision-making that caused these large institutions to fail.
My organization, the Pennsylvania Association of Community Bankers, worked hard to convince the FDIC not to force community banks to shoulder the repayment burden. They listened.
The 124 community banks in Pennsylvania operate under a completely different model. Their financial decisions are based on personalized relationships, diversified depositors, sound underwriting, and risk management that protects our customers and communities across the Commonwealth.
Community banks focus on the needs of local economies. We are adept and agile, able to help small businesses navigate a crisis or plan for the future.
This is why community banks are viewed as a "safe haven" in the current environment, according to industry analysts.
Community banks also are part of the solution. Now our priority is to make sure Washington does not put roadblocks in the way of progress.
Powerful Washington interests want community banks to shoulder a far greater burden for the recent large bank failures. Some in Congress also have threatened new regulations on healthy banks. They seek to impose tougher stress tests and costly reporting requirements targeting banks that don't use risky or speculative practices to begin with.
We appreciate the Biden Administration's comment that regulators "ensure that the costs of replenishing the Deposit Insurance Fund after these recent bank failures are not borne by community banks."
The Federal Reserve agrees. "We're not intending to increase capital requirements on community banks," Michael Barr, Vice Chair for Supervision of the Federal Reserve, testified. "My understanding from looking at the community banking system is that it is well-capitalized and stable and serving its communities."
Still, we cannot ignore the warning signs.
In 2021, uninsured deposits reached 47 percent of all domestic deposits. This is the highest mark since 1949. This is a red flag. More than 85-percent of Silicon Valley Bank's deposits were uninsured.
SVB also faced 31 unresolved safety and soundness concerns. Their management played fast and loose with the rules and failed their own internal liquidity stress tests. They put the entire industry and the economy at risk.
We need to steer customers away from such risky practices.
The FDIC has proposed new reforms to the deposit insurance fund. One would increase the current $250,000 insurance limit for depositors. Others would eliminate the caps entirely or offer varying limits for different accounts.
It's a good start. But none of these measures will solve the underlying issue. The rules are in place to protect customers. Bankers have a fiduciary duty to address and report their failures before they compound into catastrophe.
Transparency is needed. So is accountability. The PACB and its members will continue to set an example. We know that the health of our local economies depends on the strength of our local banks.
Our depositors deserve our vigilance. We want the latest bank failure to be the last bank failure.
In other words, we are working to make banking boring again.