By Jena Wolgemuth, PACB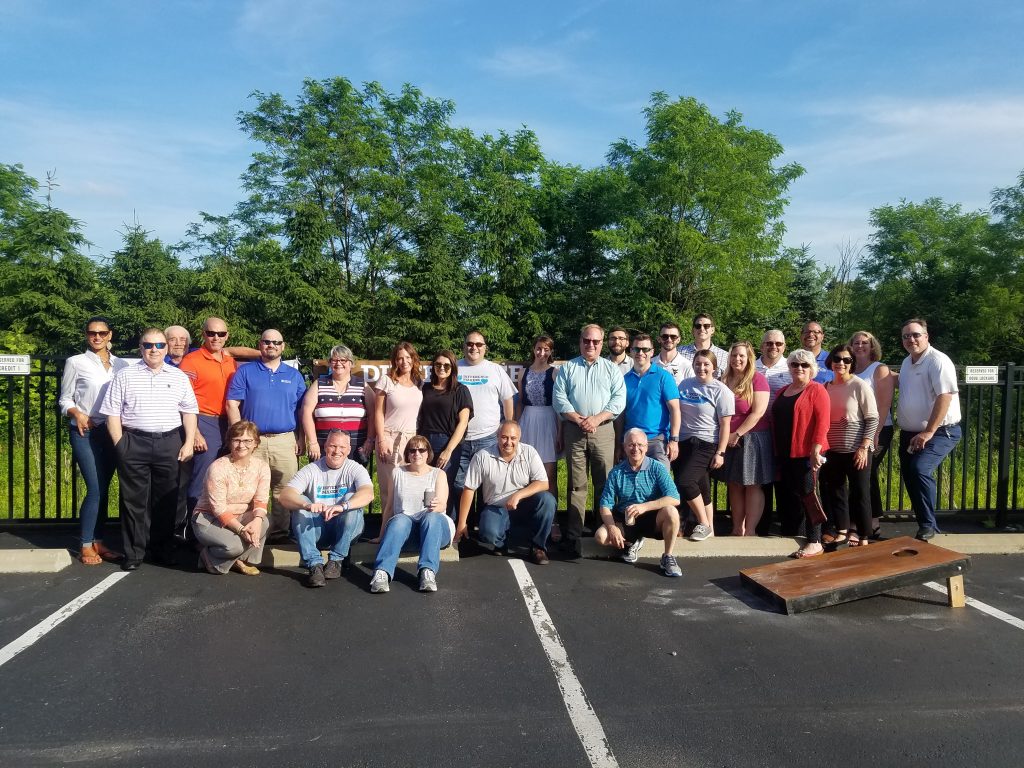 Thursday, June 6, 2019 marked the third #DifferenceMakers picnic graciously hosted by Lori Cestra, EVP/COO and Chuck Leyh, Pres./CEO at Enterprise Bank in Allison Park, PA. It was a beautiful evening highlighted by the attendance of employees from Enterprise Bank, Standard Bank, PaSB and Federal Home Loan Bank of Pittsburgh.
PACB Chairman Troy Campbell shared his goal for the picnics, "I wanted to come out and meet bankers, every single employee, and thank them for being difference makers in the lives of the people in their community and in the lives of small businesses. I wanted to let you know that I appreciate everything you do… I just want to say thank you for being community bankers."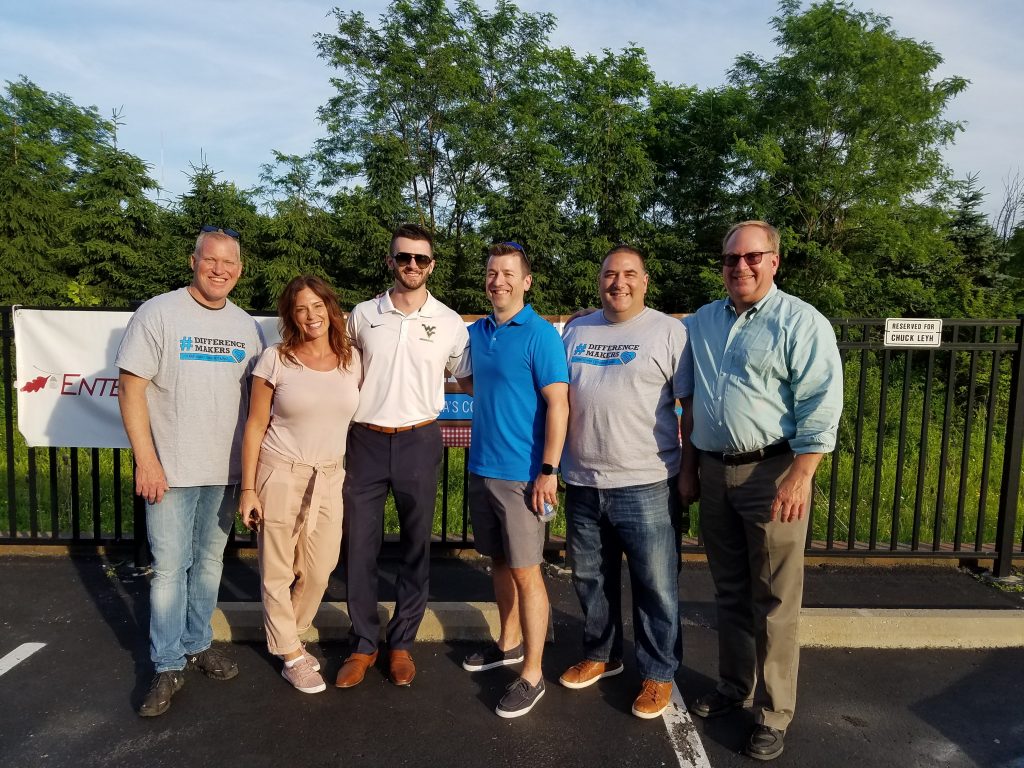 The evening began with attendees enjoying picnic delicacies of all sorts, and raving about the hot dogs and hamburgers expertly grilled by Lori Cestra. The biggest hit was the delicious dessert of individually prepared "Dirt" cups made by Samantha Behm. Once the food had been served, the cornhole tournament commenced, pitting co-worker against co-worker in a friendly, yet extremely competitive, tournament to be crowned cornhole champion. After fierce competition from Theresa Morrissey and John Kline from Standard Bank, Enterprise's own Dave Miller and Randy Davidson advanced to battle co-workers turned rivals, Mason Lockard and Jay Murgi. The final match was a nail-biter and kept everyone on the edge of their seats, but Mason and Jay emerged victorious as the grand winners of the PACB Foundation Cornhole Tournament.
As the night of fun and camaraderie came to an end, I think we can all agree with Kevin Shivers, Pres./CEO of PACB who shared, "The #DifferenceMaker picnics for me, are all about building relationships. Every day, all of you are dedicating your time and doing an amazing job giving back to your community by creating jobs and sustaining families. Thank you."
---
Stay tuned, #DifferenceMakers picnics have been popping up all over the state, and we want you to attend! Mr. Campbell would love to meet all 14,000 community bank employees in Pennsylvania. If you are interested in hosting a picnic, please reach out to Jena Wolgemuth (Jena@pacb.org) at the PACB.