by: Diane Sweeney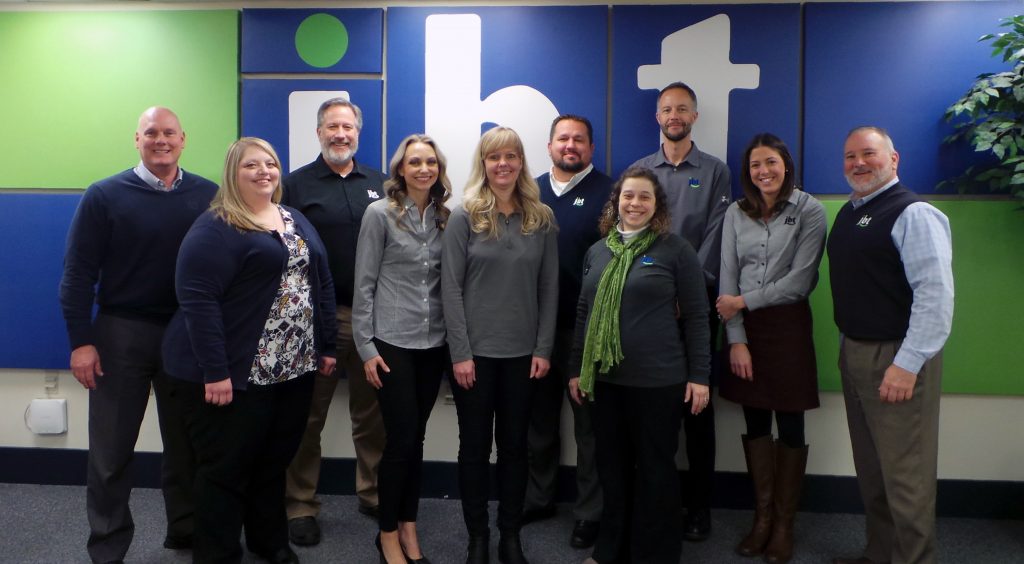 A professional, according to Merriam Webster, is an individual who is engaged or participating in an activity or field of endeavor.
Collectively, PACB is not a group of community banking institutions, but professional banking individuals representing the community banking industry in Pennsylvania. As such, it is the Association's responsibility to keep community banks independent and strong, promote the good works of the industry, and build the next generation of engaged and participating professional leaders.
One of the most valuable benefits of membership in PACB is the vast educational curriculum available to meet the needs of every stage of professional development.
Take a look at the Education page on pacb.org. You'll find a variety of classes delivered in traditional on-site classroom instruction, online webinars, self-study program and instructor-led online learning.
Technical skills in areas of front-line fundamentals, compliance, marketing, incorporating diversity and lending are vital for banking professionals to know and understand. PACB's education offerings support everyone — from entry-level employees to senior executives.
There is an in-depth affiliate program with the Center for Financial Training, an ACE-accredited program awarding college credit, and SBS Institute, a premier cybersecurity and consulting firm. The program offers essential industry-specific cyber education and certification. PACB also works with Community Banker Webinar Network to provide more than 150 webinars annually.
"We offer curriculum in a variety of delivery methods to meet the needs of all types of learners," said Barbara Holbert, Senior VP Strategy and Operations. "We are diligent in finding presenters who are subject matter experts. The curriculum is broad and strong. It would be a challenge not to find a course to help move you or your employees forward in your career or increase the depth of knowledge about the community banking industry."
WHAT'S NEXT?
In 2018 the Education Committee, comprising 12 individuals from different community banks across the state, reviewed the current education offerings of PACB and challenged themselves to determine "What's next?"
"The education committee looked for gaps in the resources available to members," shared PACB Education Chairman, Ed Martel, COO of Jonestown Bank and Trust Co. "We found we had plenty of resources for the technical skills of banking both at the bank level and within PACB's education offerings. Where we were light was on the soft skill side. Skills such as self-awareness, delegating, team building, customer service, and perhaps most important, how to get along with different types of people."
The result: PACB's newest program, NextGen"U" — an internally-developed program focused on honing soft skills — which are as vital, if not more so, than the technical skills needed in the banking industry.
Partnering with Cami Ressler, Career Planning Expert, Coach, and CEO of Ressler Career and Business Solutions, LLC, she and the education committee developed 17 core lessons divided into four tracks.
The program was designed specifically for community bank employees to fast track their careers and to enable them to become poised and professional bank representatives.
NextGen"U" was created as an online Career Pathing Program: a structured development planning process designed to help employees visualize career growth within an organization.
The program was designed for individuals to follow chronologically; however, individual modules or sessions can be taken as a standalone course based on a student's professional needs. The program is meant to meet diverse training needs.
NextGen"U" can be the keystone to assist team members in moving into a management or leadership role.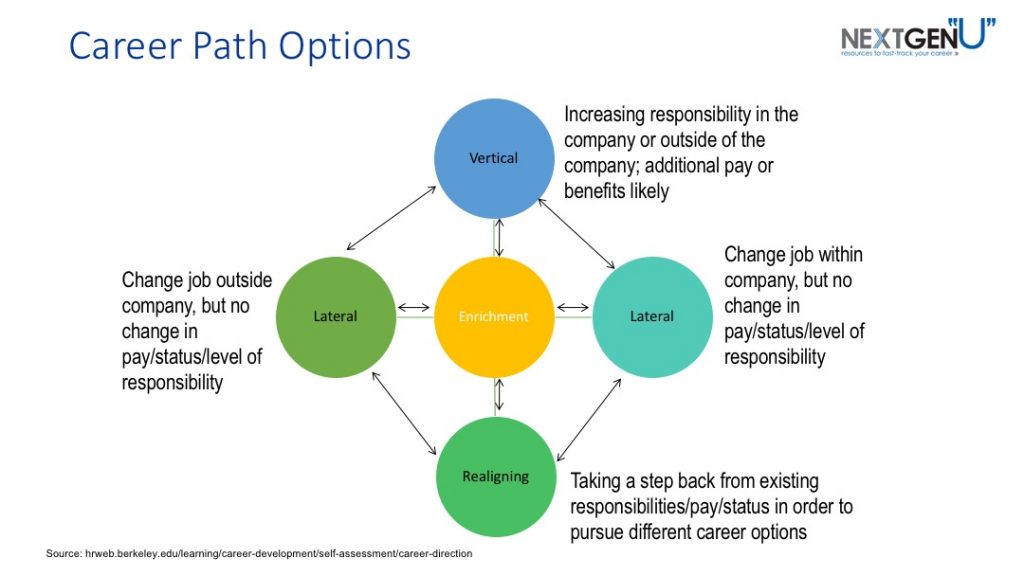 THE TEAM APPROACH TO NEXTGEN "U"
While developed to be used by individuals, Jonestown Bank and Trust Co. has taken a different approach to incorporate NextGen"U" into their leadership development. Recognizing the bank has a core group of employees who could carry JBT into the future for the next 20 to 30 years, they wanted to help these employees develop relationships to work for the success of their bank collectively.
Nine individuals were chosen for their pilot program. Every two weeks, the team would meet and go through the modules together in the order they were created.
"Using this team approach," said Martel, "Not only did they each get individual training, but relationships were built. Every module created value. Some spurred engaging and interesting conversations. It was great."
The initial sessions were facilitated by Martel and Troy Peters, President and CEO of JBT. As they watched the nine individuals interact and work together, the responsibility of facilitating was moved to the team.
"They shared planning of sessions and layered the content to work for JBT operations. Or, as we say, they "JBTized" the curriculum. Working with others whom they wouldn't normally interact helped these employees recognize the value they bring to JBT beyond their core job."
After celebrating their completion of NextGen"U," employees who were in the pilot program identified the next group of up and coming JBT professionals for the next class. They all thought the program had additional value when done as a team.
JBT management now considers NextGen"U" a natural extension to their training process. Martel believes, "It's a financial investment in the future of our bank."

PACB FOUNDATION AWARDING SCHOLARSHIPS TO NEXTGEN "U"
As PACB continues to find new ways to support individuals in the profession of banking, the PACB Foundation has also looked for ways to do the same.
Andy Hasley, Chairman of the PACB Foundation and President, Standard Bank, PaSB, recently said, "The PACB Foundation is excited to announce that we are offering a scholarship to help employees sharpen their soft skills so they can advance their community banking career.
"This past year, the PACB Foundation changed direction to follow the strategic plan of the PACB more closely. The Foundation now focuses on financial literacy, giving back to the community banking industry and maintaining PACB's viability with long-term financial stability.
"This new structure enables the Foundation Board to be more hands-on with future programs, enabling us to make a larger impact, not only for PACB member bank employees but for the industry as a whole."
Established in 1994, the Foundation has traditionally awarded scholarships to the children of employees of member banks. Over the years, the program has been realigned to make sure the monies were going to students who intended to go into the banking industry.
"While the scholarships were going to deserving students, there was not always a direct relationship to our industry," said Jena Wolgemuth, executive assistant to PACB President Kevin Shivers.
"Recognizing that there were many community banking employees looking to further their education, and with the introduction of NextGen"U," the Foundation Board saw the value in creating a Professional Development Scholarship."
In 2020, NextGen"U" scholarships, valued at $1,500 each, will be awarded to two employees of PACB member community banks. The recipients will have access to take all 17 modules of the program at their own pace over the course of one year.
Scholarships will be given to applicants who demonstrate a desire for advancement, community involvement and a commitment to a career in community banking.
THE APPLICATION PROCESS INCLUDES:
Creating a 30-second video representing the individual and their community bank. It should include specific details on why they feel NextGen"U" would affect their future and a testimonial from a supervisor.
A one-page summary of how the curriculum of NextGen"U" would help advance their career.
Applications are being accepted until March 31, 2020. The Evaluation Committee, which includes two PACB board members and three staff members, will announce the winner Monday, April 13, during Community Banking Month. More details are available at http://www.pacb.org/about/pacb-foundation/
"We are excited to give scholarships directly to community banking employees," said Wolgemuth. "Rewarding those in the industry and helping them advance in their careers is our goal."
PACB believes the community banking industry is equipped to make a difference in every community in the Commonwealth of Pennsylvania. The future of the industry is dependent upon the development of educated, informed and caring professionals at every community bank. PACB is excited to find new ways to support and represent each individual who shares the vision for success and growth for the community banking industry.
MORE INFORMATION ON ALL PROGRAMS AND THE PACB FOUNDATION CAN BE FOUND AT HTTP://WWW.PACB.ORG/EDUCATION/.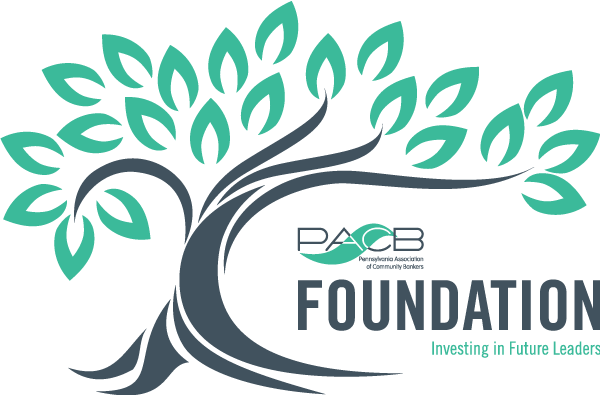 ---