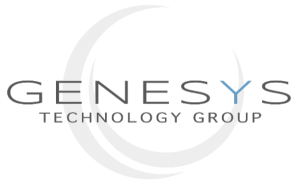 Genesys Technology Group
5239 Cottney Croft Way
Norcross, GA 30092
David W. Saylor | President & Founder
Email: david@genesystg.com
Phone: (770) 729-4139
www.genesystg.com
Genesys Technology Group is an Associate Member of PACB.
Based out of Peachtree Corners, Georgia, Genesys was founded in 2007 by David Saylor. David sold core software to community banks with FIS for over a decade and had a desire to start a consulting firm that provided real value to community banks under $10 billion in assets. Genesys is a flat-fee based consulting firm with 23 full-time employees across three divisions: Core Services, Card Services and Support Services.
A lot has changed in financial technology since Genesys was founded. The Core Technology and Fintech landscape are evolving rapidly, and the Genesys team understands this shifting landscape. Genesys helps institutions control existing technology expenses, evaluate Fintech partnerships, assess BaaS and PaaS strategies, and maximize non-interest income through debit card optimization. Genesys also offers turn-key enterprise project management office services (EPMO) for strategic initiatives, including mergers and conversions.
Genesys' purpose is to forward God's kingdom through every interaction. Its mission is to be an advocate for banks and their vendor relationships. Genesys is solely focused on helping community banks all over the country. The team at Genesys achieves this through assisting community bankers in making wise technology decisions and encouraging bankers to look at their technology holistically. Genesys believes that taking a global view of your technology leverages your buying power, and, through solid vendor management principles, your bank is better positioned to maximize the return on your technology dollar. Genesys specializes in technology evaluations and renegotiations. Through this specialized expertise, Genesys saves your institution time and money, thereby providing immediate impact to your bottom line.
Genesys Technology Group is a Preferred Service Provider with the Community Bankers Association of Georgia, and when looking toward Pennsylvania, Genesys felt that partnering with PACB was a natural next step. Genesys has been in business for 15-years and has a proven track record of providing significant value to its community banking clients. Genesys is looking forward to meeting the community bankers of PACB and serving the community banks of Pennsylvania.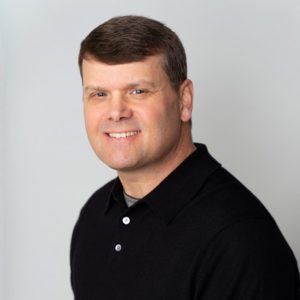 David Saylor, President and Founder of Genesys Technology Group, manages day-to-day operations at Genesys while assisting the Genesys team in business development and project management. David started his career in technology in 1992 selling software to Fortune 1000 corporations and transitioned to selling core processing and ancillary-related systems to community banks in 1997 with InterCept. In 2007 David left Fidelity Information Services (acquired InterCept in 2004) to start Genesys Technology Group, LLC. David enjoys hunting, mountain biking and most of all spending time with his family. David has been married for 26 years to his wife Denise. He and Denise have a son (26) and a daughter (22). David and his family live in Peachtree Corners, GA. David can be reached by email at david@genesystg.com, or by phone at (770) 729-4139.