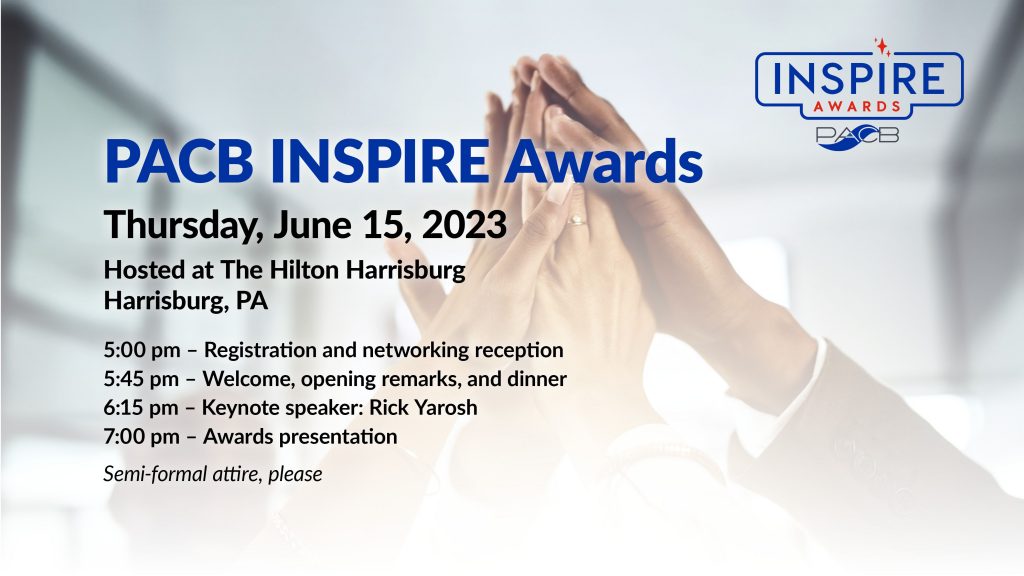 The Keynote Message at the 2023 PACB INSPIRE Awards
By Diane M. Sweeney
In a culture where negative news, frightening scenarios, and devastating loss is shared every day in countless ways, it is easy to overlook all the good that is in the world. And, according to Rick Yarosh, there is a lot of good in the world—and great reason to have hope.
Retired Army Sergeant Rick Yarosh will be the keynote speaker at PACB's INSPIRE Awards on June 15 at the Hilton Harrisburg. Yarosh is excited to share his story and his message of HOPE—Hold On, Possibilities Exist—with our members and inspire them to take it back to their communities.
To register to attend this year's event: Click Here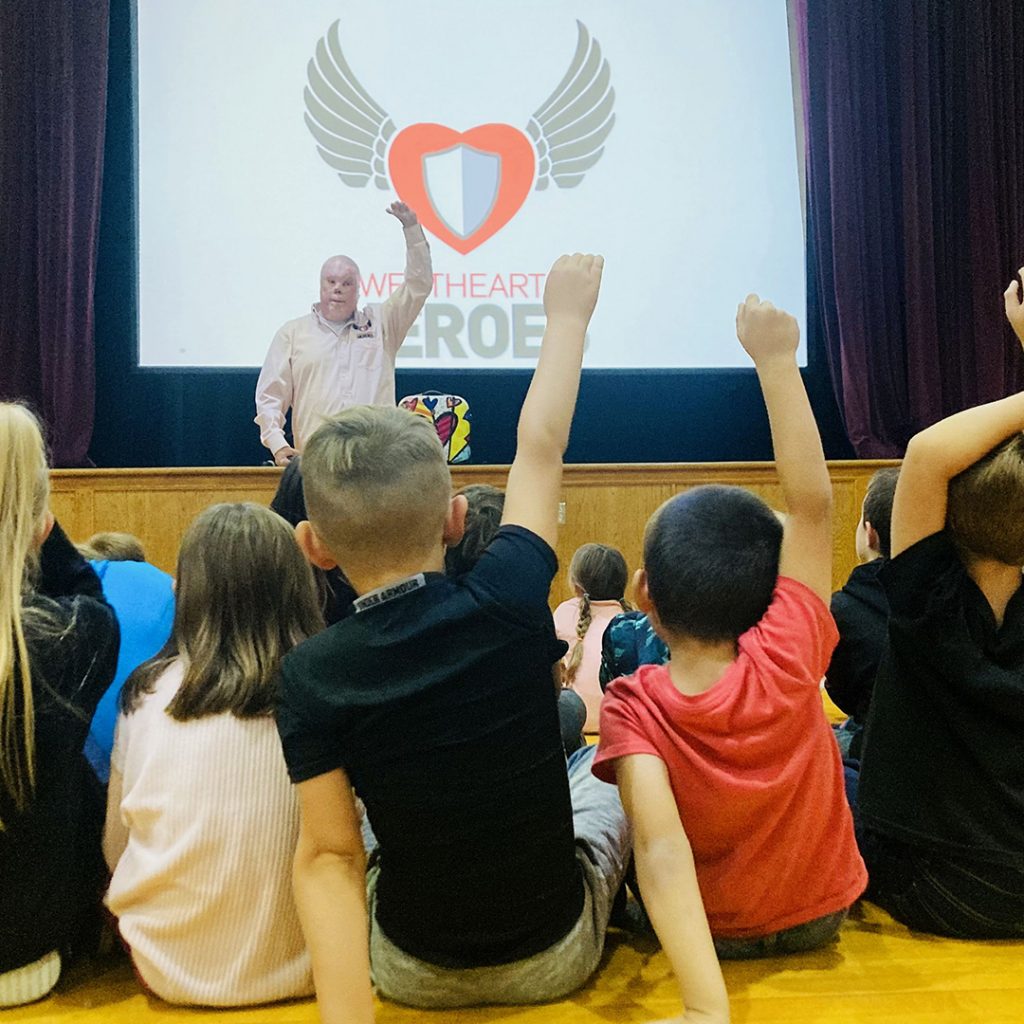 Rick joined the U.S. Army in 2004. On Sept. 1, 2006, while on patrol in the Abu Ghraib region of Iraq, the Bradley Fighting Vehicle he was traveling in was hit by an improvised explosive device. The IED exploded through the bottom of his Bradley, ruptured the fuel cell, and caused the vehicle to burst into flames. Yarosh and his two comrades were engulfed in the flames.
For half a year, Rick recovered in the hospital at Brooke Army Medical Center in San Antonio, Texax, fighting through his second- and third-degree burns on more than 60 percent of his body. He had his right leg amputated below the knee, lost both ears, his nose, multiple fingers, and most of the function in both hands.
For his heroic service, Rick received the purple heart and was inducted into the National Wrestling Hall of Fame.
Yet Rick calls that day, "the best day of my life."
"There were many, many hard days—painful days," shares Rick. "My years of recovery—physically, mentally, and emotionally'— were hard. Very hard. But at the same time, there were 10 million good things that came from my experience."
Rick says that if that day never happened—all the good things he has now never would have been. His life. His wife. His kids. His mission to bring his message of inspiration and hope to kids and adults throughout the country.
"It's a choice," says Rick. "That day in Iraq is with me every single day. And every single day I make the choice to accept who I am, where I am, and to recognize I've been given opportunities others have not had."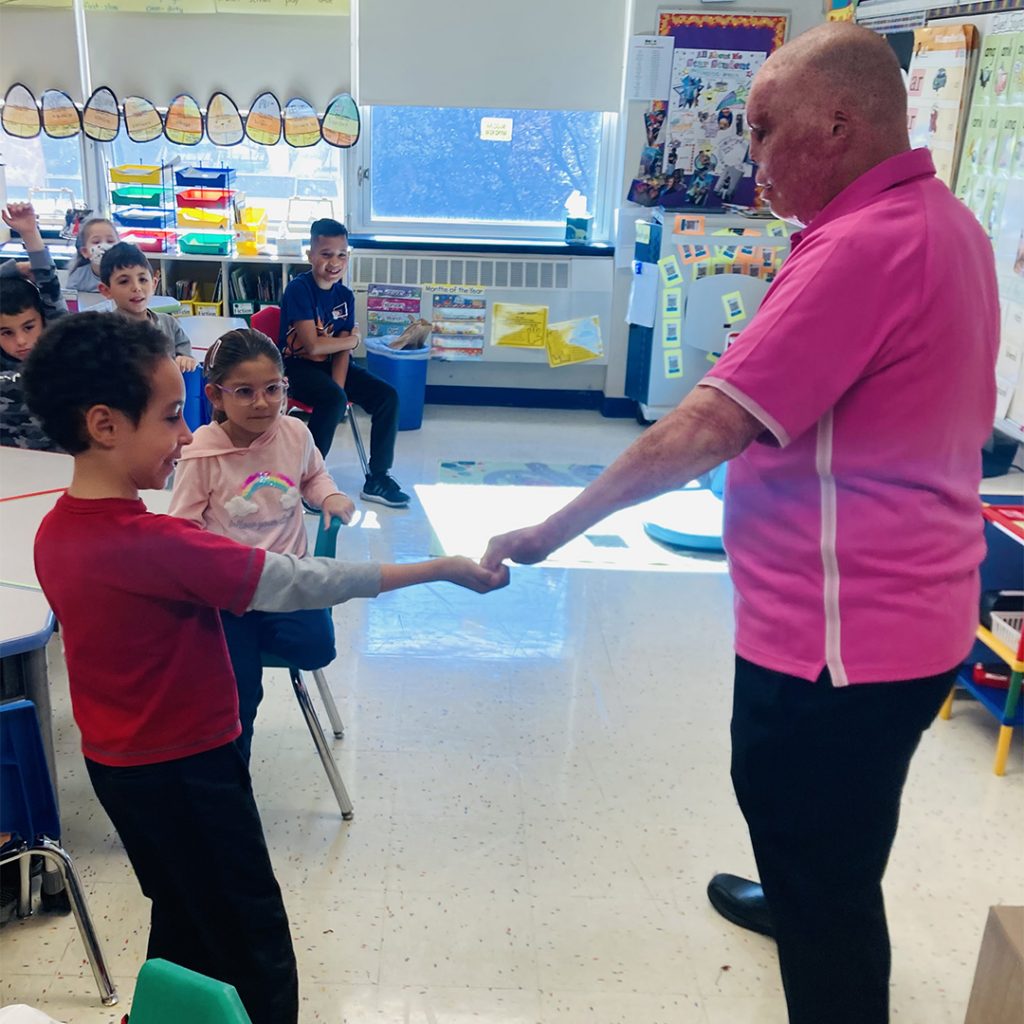 Rick's motto became his message—H.O.P.E.—Hold On, Possibilities Exist.
As a motivational speaker working through the organization Sweethearts & Heroes, Rick and his fellow presenter, Tom Murphy, have reached more than 2 million kids, educators, and corporate workers. Their focus is to educate society on the impact of hopelessness, build empathy and compassion in our youth, and develop young Sweethearts & Heroes to promote bystander empowerment through leadership roles.
For the last 10 years, Rick has appeared at the Foundation for Free Enterprise Education's (FFEE) summer program, Pennsylvania Free Enterprise Week. PFEW is an intensive week-long program that educates high school students about the American free enterprise system. Four programs run each summer, and Rick is there once each week as a motivational speaker.
"Rick is by far our most popular speaker each year," says Karen Musante, President and CEO of FFEE. "He has a real way of interacting and making an impact with the kids. His presentation is usually one and half hours—and then he stays up to three hours afterward answering questions and taking selfies with the kids."
Karen continues, "His honesty and ability to change tragedy to triumph makes an incredible impression with these kids. Many have never encountered anyone like him—and he truly does allow them to think about the possibilities they have and to give them hope."
"PFEW is one of my favorite programs each year. What a great program," shares Rick. "Interacting with those curious and developing minds is inspiring. My message to them—and others is that you may not recognize it yet, but you possess the HOPE that many seek."
When asked how his message changes for the adult and corporate groups for which he presents, Rick says, "It's not a whole lot different. Everyone from age 12 to 50 to 80 needs to hear that they are the HOPE others seek."
Yarosh believes our culture and society do not focus on the positive enough. He uses the Veterans Administration as an example. "They've been getting slammed for a long time. Yet each year they help hundreds, if not thousands, of veterans in amazing ways. They aren't perfect, but if not for the doctors and staff there, I wouldn't be here today."
For his presentation at the INSPIRE Awards, Rick wants to motivate and encourage PACB members to know the importance their work is to the people they serve. He recalls his encounter with a loan officer when he was trying to get a mortgage. So many people turned him away … but this one woman didn't. She listened to his story and worked within the system to get him a loan.
"Just as she was wrapping it up," shares Rick, "The Tunnels to Towers organization surprised me with my mortgage-free home. So, we never sealed the deal—but I will never, ever forget that woman and how hard she worked for me and believed in me. She gave me hope. And that is what each of us carries within us to share with others."
Yarosh is looking forward to meeting our PACB members and INSPIRE Award recipients in June. He wants to share with everyone in attendance all the possibilities that exist.
For more on Rick Yarosh visit https://www.rickyarosh.net/
To register to attend this year's event: Click Here
INSPIRE Awards Gala Registration (per person) – $150.00
INSPIRE Awards Gala – Table of Ten (10 attendees included) – $1,200.00
Dinner Sponsor – This item does not include any attendees – $6,000.00 (1 Available)
Reception Sponsor – This item does not include any attendees – $2,000.00 (1 Available)
Awards Sponsor – This item does not include any attendees – $3,000.00 (1 Available)
Speaker Sponsor – This item does not include any attendees – $5,000.00 (1 Available)
Photography Sponsor – This item does not include any attendees – $1,000.00 (1 Available)
Table Sponsor – This item does not include any attendees – $1,000.00
Complete & submit your nomination forms for PACB's 2023 INSPIRE Awards!
Event Cancellation & Refund Policy:
Cancellations for the INSPIRE Awards Gala made on or prior to April 30, 2023 will be issued refunds less a 20% administrative fee. A 50% refund will be issued for cancellations made between May 1-31, 2023. No refunds will be issued for cancellations received after May 31, 2023. All cancellations and refund requests must be made in writing.
Please Note: This is not the Hotel room cancellation policy. For the hotel room cancellation policy, please contact the Hilton Harrisburg at 717-233-6000 or 1-800-HILTONS.
Hotel Accomodations:
A block of hotel rooms are available at the Hilton Harrisburg at a discounted rate of $169 per room/per night plus 11% tax. To make a reservation, please call 717-233-6000 or use the link below.
https://www.hilton.com/en/book/reservation/deeplink/?ctyhocn=MDTHHHF&groupCode=PACB&arrivaldate=2023-06-15&departuredate=2023-06-16&cid=OM,WW,HILTONLINK,EN,DirectLink&fromId=HILTONLINKDIRECT
Please Note: Discounted rooms are available until May 25, 2023. After this date, hotel rooms and/or the group rate may no longer be available.
For other information on the PACB Inspire Awards, please see https://www.pacb.org/pacb-inspire-awards.html