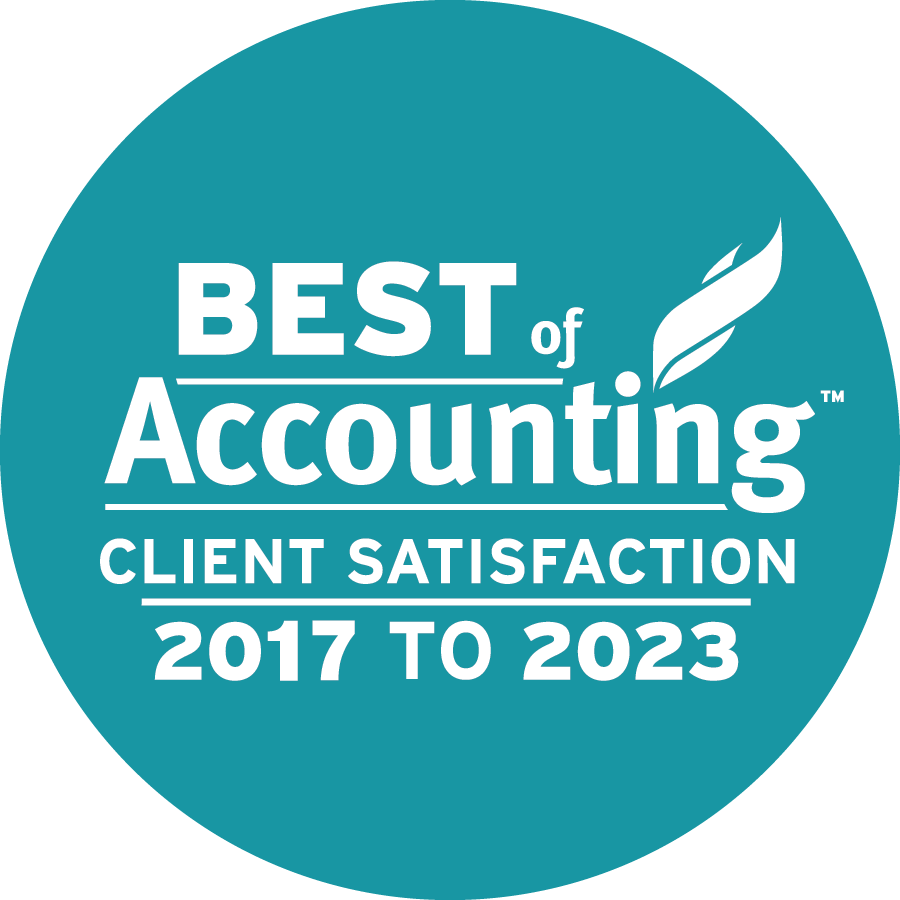 Clients of winning firms are 70% more likely to be completely satisfied than clients of non-winning firms.
READING, PA – Feb. 22, 2023 – Herbein + Company, Inc. (Herbein), a leading CPA advisory firm, announced today that it has won the ClearlyRated Best of Accounting Award for providing superior client service. This is the firm's seventh consecutive year of receiving this recognition.
ClearlyRated's Best of Accounting® Award winners have proven to be industry leaders in service quality, based entirely on ratings provided by their clients. On average, clients of 2023 Best of Accounting winners are 70% more likely to be satisfied than those who work with non-winning firms. Herbein received satisfaction scores of 9 or 10 out of 10 from 91.8% of its clients, significantly higher than the industry's average of 50% in 2022.
"Exceptional client service has been a hallmark of our firm for more than 50 years. We are proud to continue to be recognized for our efforts – and our results," Herbein CEO David W. Stonesifer said.
"I am pleased to introduce the 2023 Best of Accounting winners alongside their validated service ratings on ClearlyRated.com," said ClearlyRated's CEO Eric Gregg. "These firms have demonstrated a remarkable commitment to delivering amazing experiences, despite another year of upheaval and macroeconomic uncertainty. Hats off to these service leaders – it's truly an honor to recognize and celebrate their achievements."

About Herbein + Company, Inc.
Herbein + Company, Inc. (Herbein) is a leading CPA advisory firm with professionals who specialize in creating impact for clients, helping them succeed with confidence today and tomorrow. With offices in Pennsylvania, New Jersey, and the Philippines, Herbein is an independent member of Allinial Global, an accounting firm association of legally independent accounting and consulting firms with offices in North America and throughout the world. Visit www.herbein.com or connect with us on LinkedIn, Facebook, and Twitter.
For additional information, please visit www.herbein.com or email Jennifer Goldsmith Cerra, Director of Communications.
About ClearlyRated
Rooted in satisfaction research for professional service firms, ClearlyRated utilizes a Net Promoter® Score survey program to help professional service firms measure their service experience, build online reputation, and differentiate on service quality. Learn more at https://www.clearlyrated.com/solutions/.
About Best of Accounting™
ClearlyRated's Best of Accounting® Award recognizes accounting firms that have demonstrated exceptional service quality based exclusively on ratings provided by their clients and employees. The award program provides statistically valid and objective service quality benchmarks for the accounting industry, revealing which firms deliver the highest quality client and employee experience. Winners are featured on ClearlyRated.com—an online business directory that helps buyers of professional services find service leaders and vet prospective firms with the help of validated client ratings and testimonials.