by: Diane Sweeney
Community banking is rooted in principles designed to make an impact on a local level. Community banks take part in this by supporting the people and businesses in the towns where they do business and where their employees live, work and play.
So, what do the Federal Home Loan Banks have to do with community banking?
As it turns out — a great deal.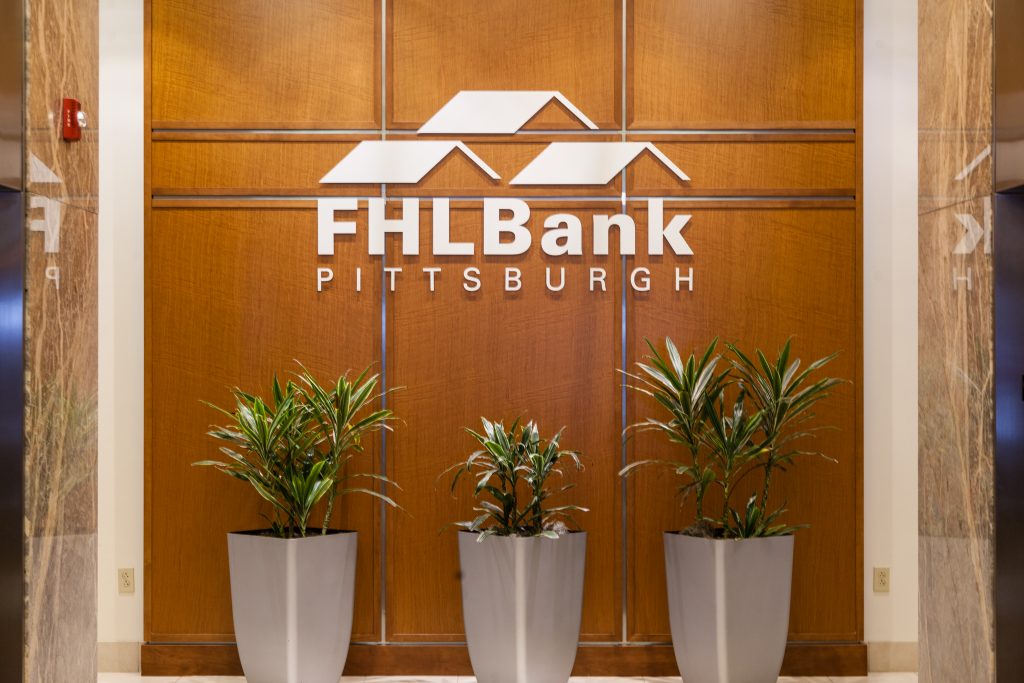 Founded by Congress in 1932, the Federal Home Loan Banks' (FHLBanks') initial purpose was to provide funding for mortgages following the Great Depression. Eight decades later, cooperatively owned FHLBanks are the largest supplier of funds to local lenders. They provide a reliable and efficient flow of liquidity so their community bank members can say "yes" to customers who need loans. The impact of FHLBanks, however, goes far beyond the support of lending.
FHLBank Pittsburgh is one of 11 FHLBanks in the country. Their 289 members are banks, credit unions and insurance companies in Pennsylvania, West Virginia and Delaware. They also have partnerships with state housing financing agencies that support programs to provide affordable housing and aid in the prevention and diversion of homelessness.
FHLBank Pittsburgh's mission is "to assure the flow of credit to our members to support housing finance and community lending, and provide related services that enhance their businesses and vitalize their communities."
The revitalization of communities and fulfilling the needs of the underserved are strongly aligned with the mission of FHLBank Pittsburgh. "We are just one component of community banking," shared Eric Slomer, Director of Marketing and Member Experience with FHLBank Pittsburgh, "but what we can help our member banks and partner agencies accomplish has significant community impact."
While their Affordable Housing Program (AHP) is FHLBank Pittsburgh's most recognized program, and funded by 10% of their net income, it is only one of six products they offer to their members as "community dividends."
AFFORDABLE HOUSING PROGRAM
In 2018, $34 million was provided through AHP grants to 68 projects, creating more than 1,700 homes.
One example is the completion of a project that was awarded a $500,000 grant in 2014. Partnering with Standard Bank, PaSB, the Mon Valley Initiative completed an adaptive reuse of Eisenberg's department store in Monessen, Pa., transforming it into mixed-income residential apartments, with five of the units accessible to individuals with disabilities. Total development costs were $2.3 million.
Rents, including heat and hot water, range from $450-650 per month, and the downtown location is close to a variety of services, free parking, a public park and the Monessen Library.
FIRST FRONT DOOR
Buying a first home, wherever it might be, is expensive. In 2019, FHLBank Pittsburgh's First Front Door (FFD) program helped over 2,400 homeowners by providing $12 million toward down payments and closing costs.
Karen was one of the new homeowners who benefitted. She was a lifelong renter who had dreams of owning a home. Her steady job as a hair stylist gave her sufficient income to afford a modest mortgage payment, but the down payment and closing costs put homeownership out of reach — even when she took a second job waiting tables.
Her loan officer, Carol Tlumack of Standard Bank in Monroeville, Pa., knew about FFD. She applied for a grant for Karen, which enabled her to purchase her first home. Karen said, "I'm so fortunate to have this house. First Front Door allowed me to realize my dream."
HOME4GOOD
Allegheny County's Community Human Services (CHS) was provided a $100,000 Home4Good grant to "double its outreach to individuals who are struggling with homelessness and behavioral health disorders." Five FHLBank Pittsburgh members — Brentwood Bank, S&T Bank, SSB Bank, Standard Bank, PaSB and WesBanco Bank — served as grant co-applicants.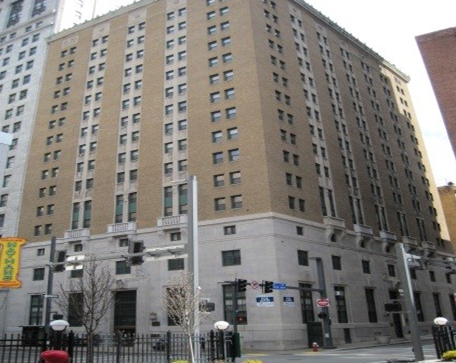 "Individuals dealing with mental illness and homelessness live in a cycle that is hard to break," explained Colin McWhertor, Chief Service Officer for CHS. "The Home4Good grant is allowing us to take behavioral health services to the streets, with the goal of transitioning people to more traditional behavioral health treatment and eventually to stable housing."
Home4Good grants support solutions for the homeless or those at risk for homelessness that are not always addressed by traditional funding resources. In 2018, Home4Good's first year of existence, FHLBank Pittsburgh dedicated $4.8 million to Home4Good. Boosted by partial matching grants from participating state housing finance agencies, funds for homeless services totaled more than $7 million and funded 79 projects.
John Bendel, Senior Director of Community Investment with FHLBank Pittsburgh, is excited about what Home4Good does for the recipients. "The funds can be used for softer costs to help give people direction or counseling, or for security deposits or rent for a month or two. Helping individuals or families find adequate housing or stay in place provides stability in these communities."
BANKING ON BUSINESS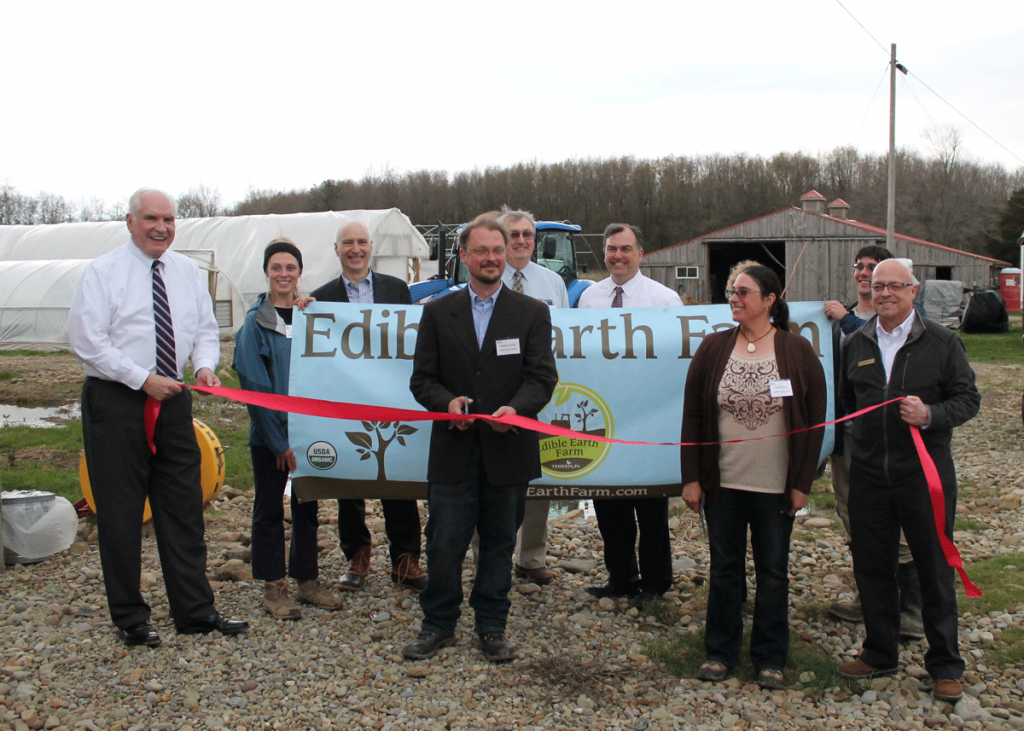 In 2017, owners of Edible Earth Farm approached Mercer County State Bank (MCSB) for help in purchasing property in Sandy Lake, Pa. They wanted to expand their organic vegetable business to meet the needs and location of their customers. MCSB looked to FHLBank Pittsburgh's Banking On Business (BOB) product to help fund the project.
BOB provides funds to help small businesses with startup or expansion costs. In 2019, FHLBank Pittsburgh allocated $6 million in funds for this purpose.
With the help of BOB funds, the Edible Earth Farm owners relocated their business, doubled their acreage and increased their staff from five to 12. They alsoopened a deposit account and line of credit with MCSB. The farm is now in a more accessible location and able to provide their organic farm products to a larger segment of the community.
COMMUNITY LENDING PROGRAM
Port Richmond Savings combined several sources of funding to lend $2.34 million to the owner of a Philadelphia warehouse, Warehouse America, who wanted to refinance the mortgage on the 200,000-square-foot building used for logistics and distribution — but the company's cash flow was a hindrance.
Because of the loan size, the Small Business Administration agreed to share some of the risk, and FHLBank Pittsburgh's Community Lending Program (CLP) helped make the deal work. The owner received a line of credit to make structural repairs and buy more equipment. The company was able to double its workforce from 10 to 20 employees.
CLP is a $2 billion revolving pool of flexible, low-rate advances with terms up to 30 years, and members do not have to compete for funds. They can use CLP funding to finance bridge, construction and permanent loans to support a variety of housing and economic development projects.
BLUEPRINT COMMUNITIES
Another initiative developed and implemented by FHLBank Pittsburgh in 2005 is Blueprint Communities.
Teams of local leaders are created to represent underserved communities and neighborhoods in need of revitalization. In 15 years, over 60 communities have participated in the Blueprint Communities program.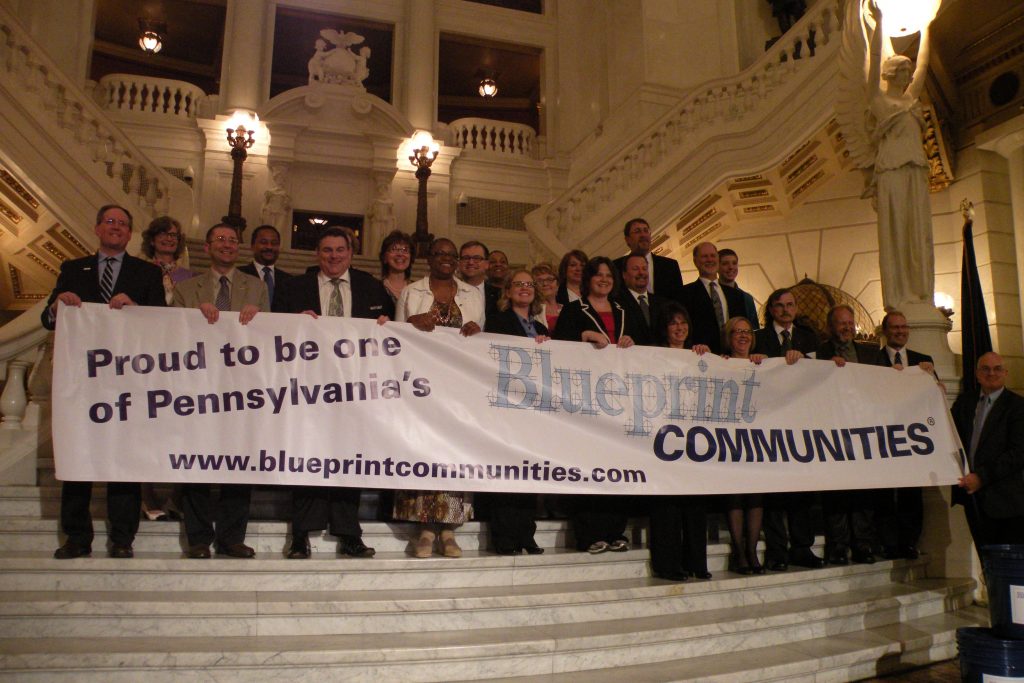 The local leaders receive:
Leadership training
Help in using their skills to create and implement revitalization plans for their communities
Access to a variety of funding opportunities, including priority access to FHLBank Pittsburgh's Affordable Housing Program
"The Blueprint Communities initiative is a great example of working together on a local level," shared Slomer. "We help build strong local leadership, which in turn supports effective planning on a local and regional scale. We also help communities encourage investments from private and public funders. This concerted effort creates stable, livable communities."
Each program and product offered by FHLBank Pittsburgh provides a benefit to its members and to the communities, right down to specific individuals in each neighborhood.
"We want to assure our members that they have access to funds. By using our community investment programs, they can help solve specific problems for the people and communities they serve," said Bendel.
Looking ahead to 2020 and the possibility of new programs, Bendel told us that FHLBank Pittsburgh plans to keep doing what they do best.
"Being able to support the underserved, build communities and create leaders — I think we are doing a lot of good with what we have in place. Creating an easy way for our members to have access to funds through the current programs is where we will keep our focus."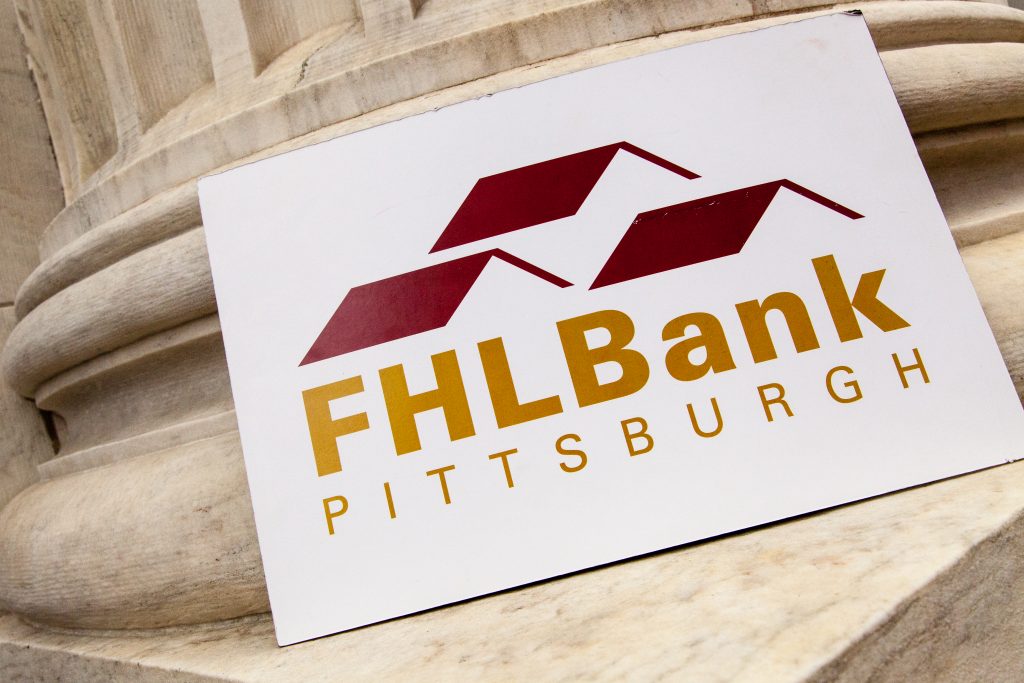 ---