by: Diane Sweeney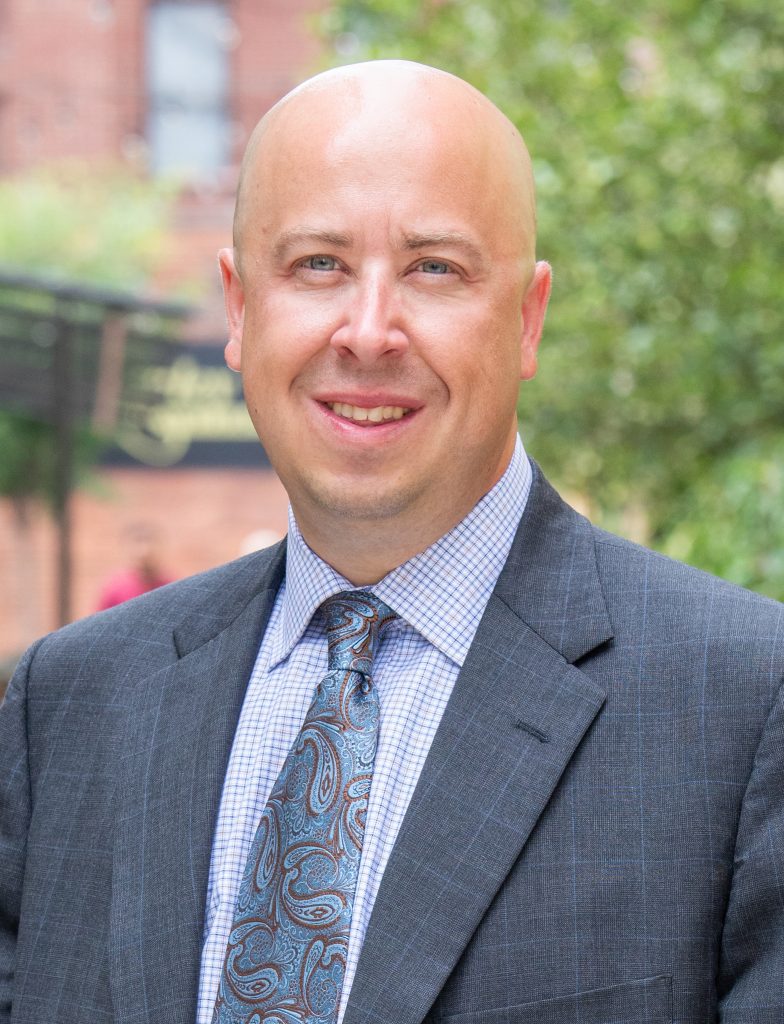 Jon Conklin's entry into the banking industry may have been by accident, but his current position as CEO of Woodlands Bank, and 2019-2020 PACB Chairman, seems to have been designed by fate.
Both positions keep him right where he wants to be.
As fellow classmates at the former Lock Haven High School looked forward to moving out of Central Pennsylvania after graduation, all Jon wanted to do was stay. "I love this area. We have everything we need right here," said Jon. "I didn't quite get why everyone wanted to move away."
As luck would have it, Jon secured his first job with an accounting firm in local Montoursville following his graduation from Penn State. His job gave him an opportunity to work with a variety of corporate clients. One of his first was Woodlands Bank.
"There was an instant connection," said Jon. "I was comfortable with the people and the culture. We had a good working relationship."
While Jon continued his work as a CPA with companies in other industries, the business model of banking was the one that interested him most. However, it was early in his career, and he remained focused on his public accounting work.
That is, until he was approached by Russ Kimura, Woodlands Bank retiring Vice President and Controller. Russ, along with Bob Forse, then Chairman, President, and CEO of the bank and the rest of the Board of Directors, asked Jon to join their organization as CFO, which he did in 2010. A little over two years later, he was asked by the board to become CEO.
"I was honored to take the position," said Jon. "I knew if I was going to be involved with banking, it had to be with a community bank. Woodlands Bank was a great fit. Their vision to provide personalized service to the people of this community spoke to my own personal values."
Serving the people of his community is central to Jon's way of life. "Be involved" was the message instilled by his parents, Paul, a current Clinton County Commissioner, and Kathie. Jon, his dad and uncles have been longtime volunteers at the PIAA Wrestling Championships in Hershey. He is a broadcaster for local sports events and is personally involved in several local charitable organizations.
He is very actively involved! He's been seen rappelling down the side of a nine-story building to raise funds for the YMCA, YWCA, and the Williamsport Area School District Foundation. Or collecting gently used sports equipment for In Your Shoes – a local organization that provides funding for kids to participate in extracurricular activities.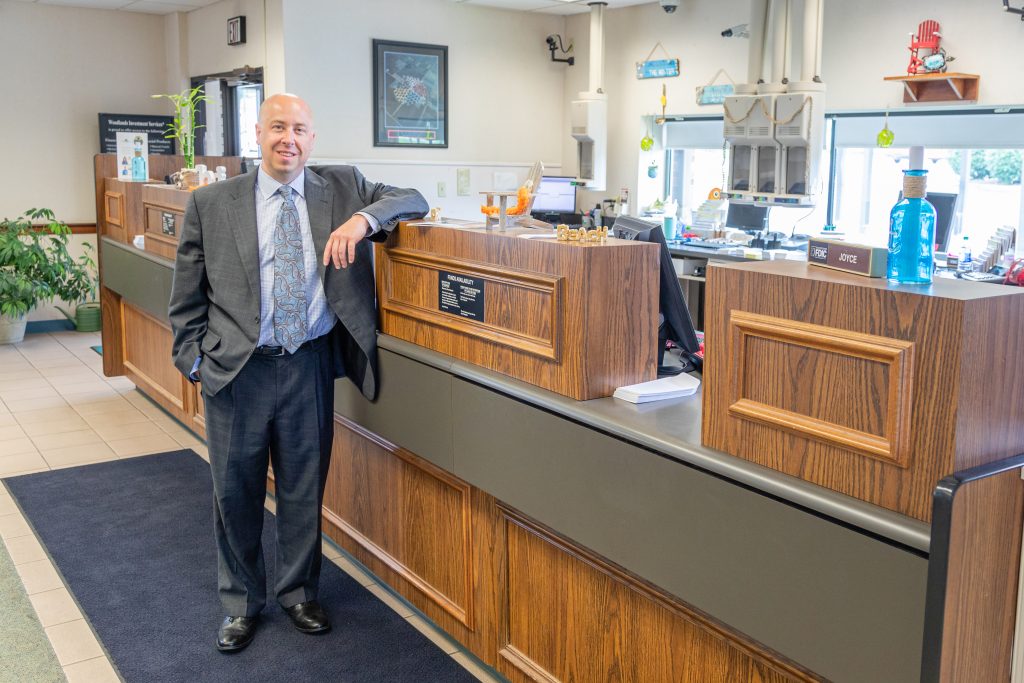 Being involved extends to his professional life as well. Jon has served on the Lycoming/Clinton Committee of the Pennsylvania Economy League, the board of the Pennsylvania College of Technology Foundation, and the PACB Board, among others.
Jon's vision for his time as PACB Chairman is to continue the association's mission of advocacy. He feels strongly about the organization's role to look out for the smaller community banks in the current evolving regulatory climate.
He plans to travel throughout Pennsylvania visiting community banks to:
• Increase membership in PACB
• Communicate the value membership in PACB brings to the banks and the community
• Increase engagement with those who currently belong to PACB
"The message of community needs to be heard," said Jon. "Community banks dedicate a greater percentage of their resources to the local community than do the big, corporate banks. When we approve loans and open accounts for local businesses, we provide them the ability to prosper and grow. We need to be involved in our communities. And we are only as successful as the strength of the communities to which we belong."
To bring the PACB members together, Jon is looking for minor or major league baseball parks around the Commonwealth to host PACB member and non-member baseball game networking events. "It will be a fun way to get employees involved, have new members meet, and share our mission with the local community."
While Jon's favorite place to be is right in Woolrich, where he lives with his wife Becky and daughter Harper, as PACB Chairman, he is looking forward to getting to know the community banks and members throughout the state in the places they enjoy living and working most, too.
He'll meet you soon, right where you want to be.