Brentwood Bank is a Member of PACB.
PITTSBURGH – Brentwood Bank is pleased to announce the appointment of Joshua Pollard as the newest director to serve on its Board of Trustees. In this role, Pollard will bring his extensive experience in lending, entrepreneurship and business management to his oversight role on the board as the bank embarks on its second hundred years as an innovative community bank.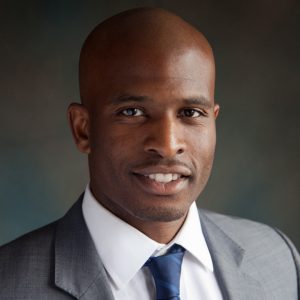 "We are thrilled to welcome Joshua to Brentwood Bank's Board of Trustees as we continue to evolve and grow," said Thomas Bailey, President and Chief Executive Officer of Brentwood Bank. "Joshua's long history of leadership and his inherent understanding of the importance of community has made him the perfect selection for the Board. I am confident that he will provide our team with a broad and fresh perspective of the future of banking, along with profitable innovations for the organization."
Pollard currently serves as the President and CEO of Omicelo, a mission-driven private equity firm that he founded in 2014. Creating the space for profitable innovations that simultaneously support the broader growth of communities, alongside businesses is at the forefront of Pollard's ongoing efforts.
"Joshua possesses a true understanding of what must be prioritized in order to grow and create long-term value," said Rich Talarico, Chairman of Brentwood Bank's Board of Trustees. "His goal to keep profitable community-centric innovation at the top of the board agenda will greatly enhance the bank's mission."
"I am honored to have been selected to join Brentwood Bank's Board of Trustees," said Pollard. "We are in the midst of a unique time in the economy and the banking industry. I believe it is critical for banks to innovate to grow and create long-term value. I look forward to my time as a Director of the Board and creating growth opportunities for the bank as well as the communities it dutifully serves."
Pollard is originally from the greater Pittsburgh region and attended the University of Rochester, where he received his undergraduate dual-majors in economics and statistics. In addition, Pollard led housing research for Goldman Sachs before founding Omicelo, a mission-driven private equity firm. In his free time, Pollard enjoys golf and drumming.

About Brentwood Bank: "Brentwood Bank is not just a bank. We're a community bank. That means our bottom line is helping the place we call home be a little better each day. We do this by taking a genuine interest in each and every customer, whether it's a person, business, not-for-profit organization or municipality. We offer a full range of financial products and services and are committed to providing exceptional service and value to our customers and our communities throughout the Greater Pittsburgh area. To learn more, please visit www.brentwoodbank.com."