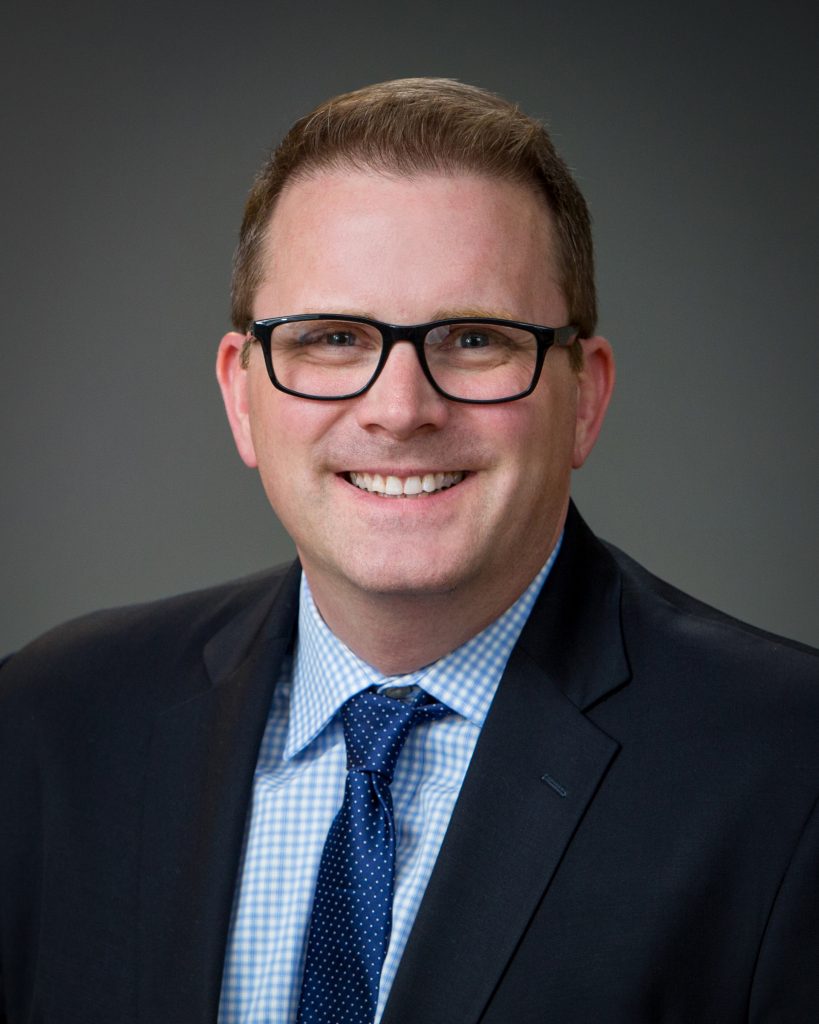 Barry Pelagatti,
Partner and Leader,
Financial Services Industry Group,
RKL LLP
How did you get into your current line of work?
Barry: I took a pretty indirect route. I originally wanted to go to school to pursue some sort of graphic art and was really interested in animation, but in the early 1990s, it was not as prominent as it is now, and I took the pragmatic approach of picking a major that would provide an income source. I was one of those kids who was "good with numbers," so accounting seemed like a natural fit for a major at Saint Joseph's University (GO HAWKS!).
My senior year followed the traditional process of interviewing with all the accounting firms in the Philadelphia area, and before I knew it, 25 years had passed. Every time I take my daughters to a Disney movie, I sometimes wonder, "What if?" but public accounting has been great to me and my family, and I am very fortunate to have found a home with RKL where I can both use my degree, and also make use of my creative side when I consult with my clients.
Why do you think community banking is important to Pennsylvania communities?
Barry: My perspective has always been that community banking supports "Main Street," and working in the mid-Atlantic region throughout my career, I have directly observed how the community banks have helped the region through its economic cycles. I have been with several firms during my career, and I have always worked with community banks. Anytime my firm has decided to merge up, or go "upstream" and elect to focus on the larger commercially focused banks, I have community-focused to pivot to an organization that remains focused on providing both attest and consultative services to the community-focused banks.
I enjoy seeing not only a focus on profitability and capital, but an equal focus of community banks that invest in their communities and support local initiatives and charities. I am proud to be with a firm that works side by side in the community and on the challenges our clients face.
How does your company help make community banks successful?
Barry: RKL focuses directly on providing a full menu of many services to community banks that range from audit and tax services and risk management — including internal audit, IT and compliance services. Additional services include HR consulting, valuation and field audit services.
By providing all of these services, we are a full-service provider to the banks we serve and help them connect the dots on the challenges they are facing without having to be distracted by multiple providers. It is our opinion that we need to be an attractive provider of services to our banks at a price point that provides value and allows them to retain their capital for larger focal areas.
Changing directions, what is in your daily media routine? (Favorite music, podcast, author, website, etc.)
Barry: My favorite music, which surprises many of my colleagues, is "old school hip-hop." I grew up in South Philadelphia, and music was a strong influence in my neighborhood — while attending Catholic school dances and basement parties. I spend a lot of my time these days in my car, and frequently will use the time, when I am not on the phone, listening to SXMFLY.
I am not a big podcast or website person. When I am not working or listening to music, I am more often trying to get my three pre-teen daughters off their devices, so I really try and disconnect from technology when home to set some example. Even then, I frequently sit on the couch between my daughters as they are texting each other from the same room. These are the struggles of 21st Century parenthood.
Where is your favorite place to visit or vacation?
Barry: My family and I are prototypical Disney fanatics, and tend to road-trip to Florida at least every 18 months. My record from Pennsylvania to Orlando is just under 14 hours, so I consider it a day trip. We also love Ocean City, New Jersey, and get down as much as possible in the summer to "the shore."
Tell us something about yourself that most people don't know.
Barry: Besides the two gems above about (1) animation, and (2) hip-hop, I am pretty much an open book. One thing that few people currently know about me is that I come from a family of avid bowlers and that I was the MVP of the Catholic League in Philadelphia during my senior year in high school at Roman Catholic.
---