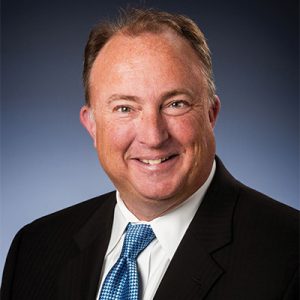 By Tim Snyder, Chair, PACB
Many of us have heard of the phrase, "reaching for the brass ring" – that moment when all the hard work and sense of purpose, allow us to attain an impressive goal of success, especially when the odds may not be in one's favor.
It also usually provides a refreshed sense of motivation to continue to strive for greater success and future positive outcomes.
Just 3 short months ago, I was elected as Chairman of PACB's Board of Directors. As I've said, it's an honor and privilege to lead such a community-focused Association and to work shoulder-to-shoulder with bank colleagues who truly are inspired each day to bring growth and success to their local communities.
Recently, I was pleased to find out that during this past year, our Association in 2022 has added more bank members (and more associate members) than in any previous year in its history! At a time when many associations perceive "growth" as essentially "flatline," it's very uplifting to me to see what is happening at PACB!
Further, our Association has expanded its outreach efforts, focused on key touchpoints both for members and non-members alike, and recently has enhanced its educational and networking events in 2023 to attract more students and attendees.
In other words, we are positively growing our Association!
In addition, we have developed new relationships with non-member institutions and service providers on a now constant basis to continually get our information and value propositions in front of as many banking-related businesses as we can. We have also streamlined several internal record-keeping and administrative controls to better monitor our successes and to chart what PACB sees as its next moves to keep growing and stay strong.
And if you've been following our comments on social media and elsewhere concerning our government relations activities, you know that PACB has also made significant strides this past year in terms of strengthening many legislative relationships (so necessary to successfully advocate for us in the community banking space). I'm excited that in 2023, PACB will launch an all-new legislator orientation program to better acquaint key representatives with who we are and what our mission is … "empowering community banks to make positive impacts in the communities we serve."
Oh, that expression "grab the brass" ring?
It comes from the old days of enjoying a ride on a carousel when small rings were dispensed to riders during the course of a ride. Usually, getting the brass ring got the rider some sort of prize when presented to the operator.
As we prepare to turn our calendars to 2023, know that PACB this year claimed its "brass ring" in terms of greater growth and progress, and in 2023 will now be the best suited it has likely ever been, to find continued success throughout this coming New Year.
It is my hope that as you prepare 2023 budgets and strategic plans and wrap up the good work Community Bankers do each and every day, you are able to stop and spend some time with family and friends while enjoying the Christmas Holiday.