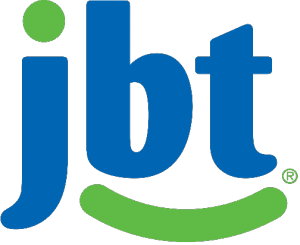 Communities across Pennsylvania are growing and thriving because their community banks care. The service and commitment demonstrated by community bank employees keep customers faithful, and their sincerity keeps others hopeful. Because of these employees, communities across the Commonwealth are thriving and becoming better places to live and work.
When it comes to community banking in Pennsylvania, the uniqueness, talents and attributes of the 14,000 individual community bank employees combine to make the entire industry greater than the sum of its parts. As we travel across the state, we meet community bank employees from various backgrounds. Some are new, while others have worked their entire careers in the industry. No matter how long these employees have been involved in banking, they all share a common thread – a love for their community. They truly are the ones responsible for bettering their hometowns.
As part of an ongoing series, we feature interviews with these community bank employees, these "Hometown Champions." Through these interviews, we hope to gain some insight into what makes the community banking industry great in Pennsylvania.
This month, we spoke with Vinod Kanabar, vice president – commercial relationship manager III from Jonestown Bank & Trust Co. (JBT), headquartered in Jonestown. Vinod was recently presented with the Lifetime Achievement Award from PACB – This award is presented to those who have dedicated their working careers to supporting their bank and their community.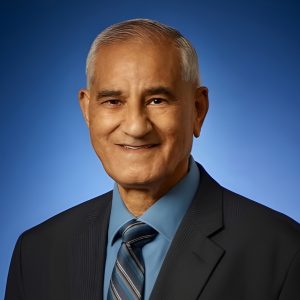 How did you get into community banking?
After I graduated from college, I applied for a job at Barclays Bank International and was accepted for a position in the "Foreign Exchange Department" in June 1972. I worked for Barclays Bank International until December 1985. I immigrated with my family to the USA from England in December 1985 and started working for banks in Lancaster/Lebanon counties in January 1986. I have worked for Blue Ball National Bank, Integrity Bank and Jonestown Bank & Trust Co.
What is the most rewarding aspect of working in community banking?
Being a "Relationship Banker" as opposed to the "Transactional Banker".
People always want a definition of "community banks." What's yours?
Community Banks focus on providing traditional banking services in their local communities. For this reason, they are "relationship bankers" as opposed to "transactional bankers".
Tell us something about yourself that most people don't know.
I have worked in the Commercial Lending Department for +/- 37 years and have helped several of my customers to start their new businesses or projects. When the new business/project comes to fruition, that is the time I feel that I helped the community where I live and serve.
What is the 5th photo in your camera roll on your phone, and can you please share the story behind it?
The fifth photo is of my two grandsons. I love spending time with my grandsons.
You recently received the Lifetime Achievement Award from PACB. What does this award mean to you?
It was an honor and a surprise to receive the "Lifetime Achievement Award" from PACB.
Over the course of your career, what has been your motivation to continue working within the community banking industry?
Learning new things
Acquiring new skills
Meeting deadlines, goals & strategies
Coaching others
Improving processes, finding ways to solve problems
Leading a team or being part of a team
Completing a difficult project
Overcoming challenges
What advice would you give to young professionals who are entering the community banking industry?
Working for the community banking industry is a very rewarding career. There are a lot of opportunities to grow and reach career goals.
Lastly, what is your favorite memory from working with JBT?
My favorite memory at JBT is being a member of the newly formed Loan Committee at JBT in June 2013.